Please call (650-851-4747) before coming to The Village Doctor if you have any symptoms of a respiratory illness (fever, cough, congestion, trouble breathing), so we can determine the best course of evaluation and treatment. NOTE that beginning March 11, 2020, The Village Doctor has migrated to a telemedicine platform and will not be seeing patients in the office for routine or elective visits. We continue, of course, to be available to our patients 24/7, including for clinic visits, but only after a screening call with your physician.
Welcome to The Village Doctor's resource page on COVID-19 (Coronavirus Infection Disease 2019) and the virus which causes this illness, SARS-CoV-2. We have tried to highlight the most relevant messaging in an easy to digest format and on a platform which we can keep up to date. NOTE we have added SEARCH functionality! Click on either the magnifying glass at the top right, or the Search box at the bottom left, to search our entire website. Please contact me directly for feedback on this site: Eric Weiss, MD (Last Updated: June 4, 2020). 
Covid-19 Overview 
Although SARS CoV-2 is a novel virus, coronaviruses have been around for a long time. At the moment, we need to balance the anxiety, geopolitical, and economic actions regarding COVID-19 with the impending health crisis looming for our communities.  There is a tremendous global effort underway to develop the same for SARS-CoV-2 and we will get there. Until then, we call for education, calm, and preparedness, as outlined below. If interested, there are excellent videos describing COVID-19 here and here. This is also an excellent overview out of Cal Tech. More recently (April 29th), The Atlantic published an article by Ed Yong which one of our team described as  "one of the most cogent, insightful articles I have yet read incorporating so many facets of the situation we are in."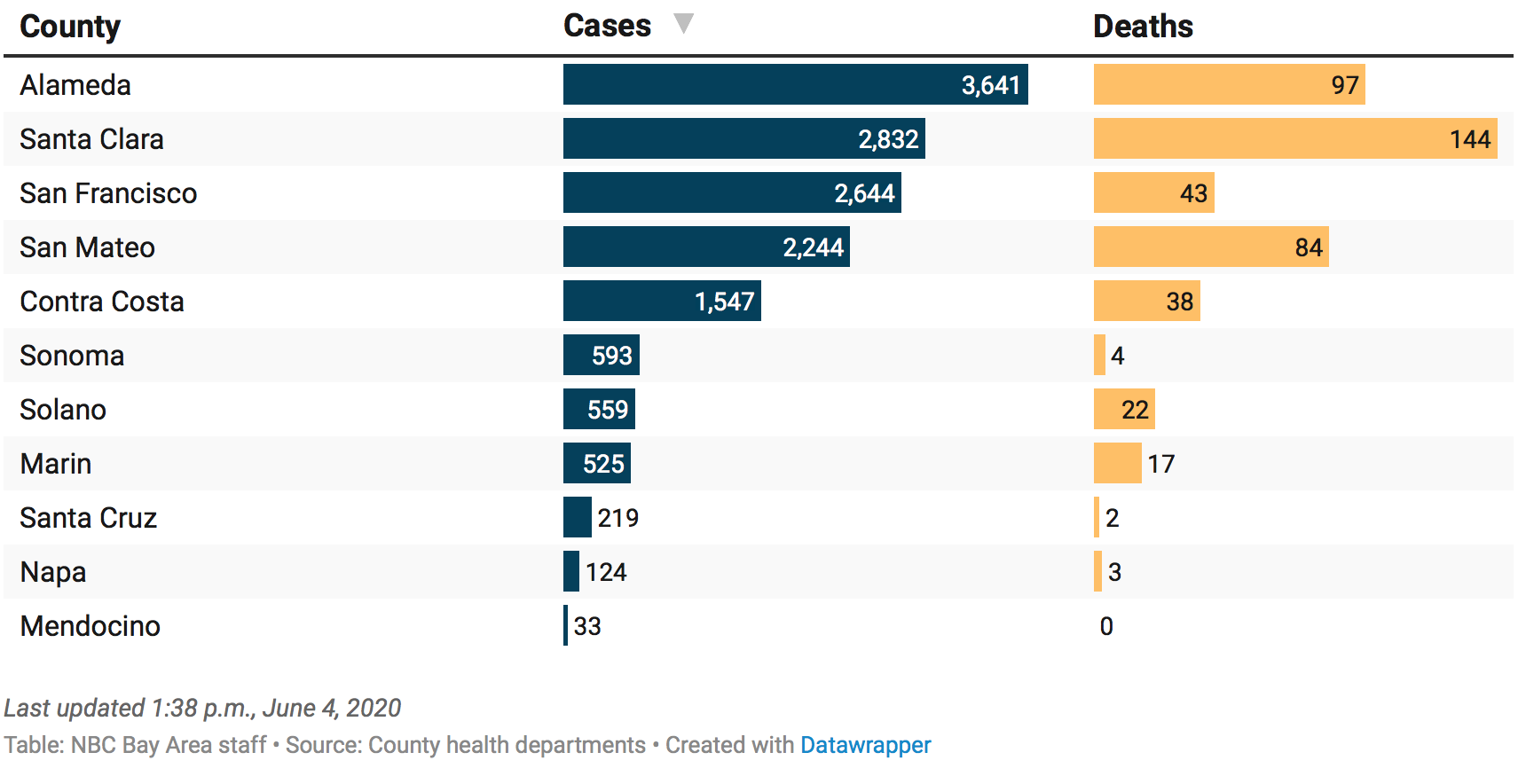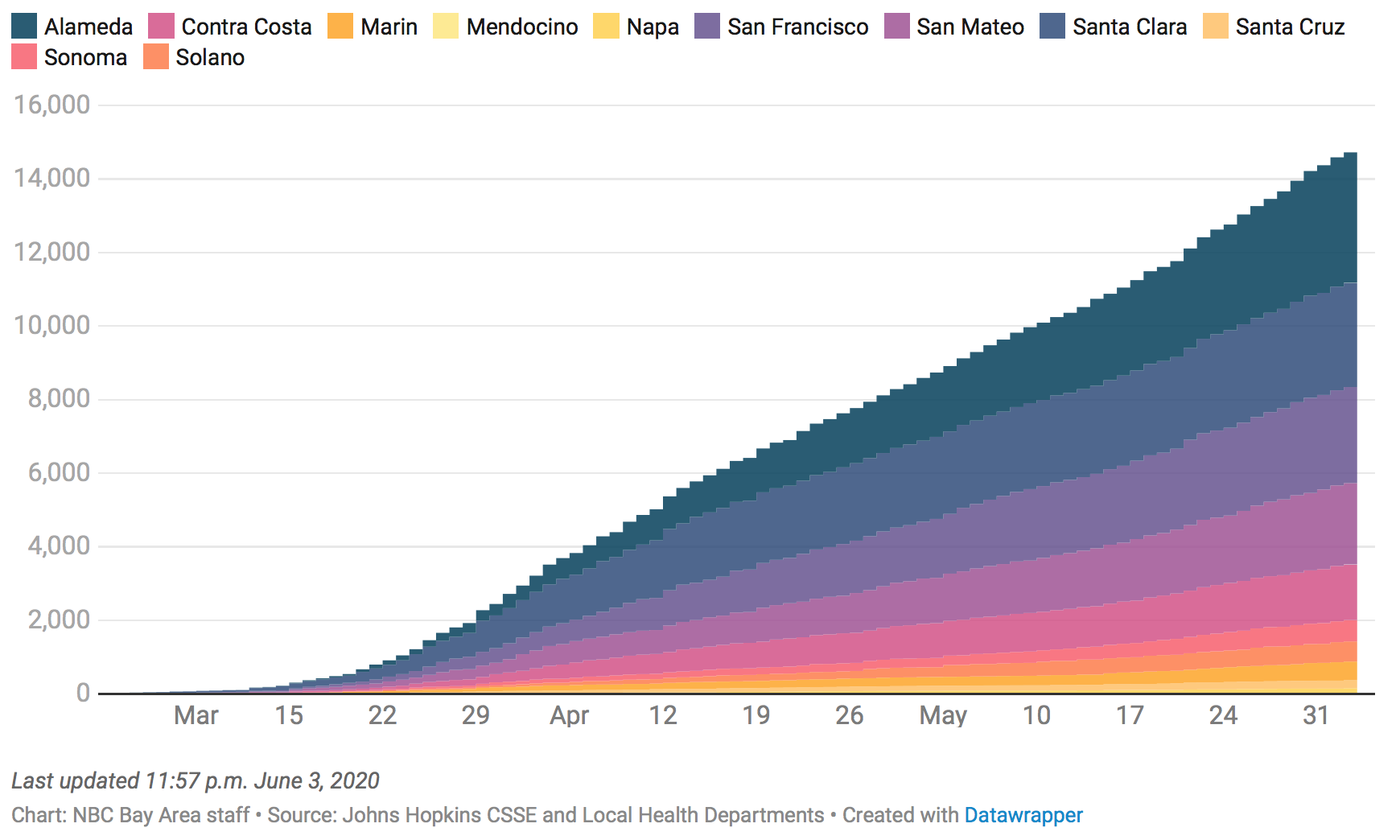 CVNews: Weekly TVD Coronavirus Newsletter 
All five TVD physicians collaborate together  in weekly Internal Medicine, Emergency Medicine and Pediatrics Grand Rounds and Town Hall meetings at Stanford and UCSF, please find our weekly family and patient facing updates here.
Recent News
REVISED SHELTER IN PLACE ORDER.
On May 29, San Mateo County Health Officer Dr. Scott Morrow released a revised shelter in place order which went into effect on June 1. The importance of wearing a face covering and adhering to social distancing guidelines will still be required anywhere that is opening. With continued limitation and safety measures, the following changes are now in effect:
Retail stores can now open their doors to allow customers inside although curbside pickup and delivery is still encouraged when feasible

Places of worship can hold services with a maximum of 100 people or 25% of the building capacity (whichever is lower). 

Beaches in the county can now operate normally as well. 
Dr. Morrow further revised the order on June 4th to allow for restaurants with outdoor dining facilities to reopen to the public. Tables must be 6 feet apart and no more than 6 people can be seated at a table. Face masks are required until you are seated and in general are recommended unless you are actively eating or drinking. This revision goes into effect Saturday June 6. 
In the most recent Health Officer Statement, Scott Morrow says: "These modifications seek to increase the immunity of the population slowly and methodically, while minimizing death. We are trying to keep equity in mind and minimizing economic damage, while not overloading the healthcare system. The virus continues to circulate in our community, and the increase in interactions among people that these modifications allow is likely to spread the virus at a higher rate. The risk of exposure to COVID-19 looms large for all of us. The public and open businesses need to fully do their part to minimize transmission of the virus." 
You can read more of the thoughtful Health Officer Statement here and find more details on the May 29 order here. Of note, the seven counties that initially ordered the "Bay Area Shelter in Place" order in mid-March are no longer necessarily working together as a unit. Some of the counties are more restrictive while others have progressed further into the state's reopening plan, so if you live in a neighboring county, make sure you're familiar with the appropriate regulations.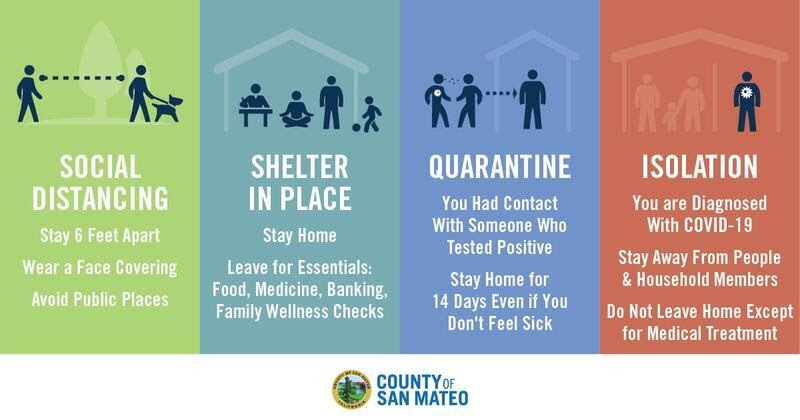 FACE COVERINGS ARE NOW REQUIRED. As of April 17 at 11:59PM, the San Mateo County Health Officer, in coordination with other Bay Area health departments, is requiring residents to cover their nose and mouth with a face covering, such as a bandana, scarf, towel, or other piece of cloth or fabric, when leaving home in many situations. These include doctor appointments, grocery shopping, pharmacy visits and riding on public transit, among others. Children aged 3 to 12 years are not required to wear a face covering, but if they do, they should be supervised by an adult (those under 2 years should not wear masks). Enforcement began at 8AM on April 22, 2020 and violations of the order are punishable as a misdemeanor. Read more here.
CORONAVIRUS ANTIBODY TESTING. As we noted last week, the news continues to be dominated by the challenges with testing patients for coronavirus, or COVID-19. Recall that on April 10, Stanford University announced a blood test for coronavirus serology, a potential game changer. These new blood tests measure coronavirus antibodies (IgM, IgG) that the body makes in response to COVID-19 infection.  These antibody tests, also called 'serology' tests, are different than the nasal swab "PCR" tests used to detect the presence of SARS-CoV-2 genetic material currently present in respiratory secretions.   It can take 1-3 weeks before an infected person makes enough antibodies to be detected by antibody tests.  Testing too early could yield a falsely negative result.  
We know many people would like to know if they have been exposed and may have immunity to COVID.  While Stanford does now have a serology test, we are not yet recommending our patients have this test done.
While we all hope a positive serology test means a person is immune and "safe," we do not yet know if, or for how long, that immunity may last. Doctors worry that knowing you have a positive IgG response could lead you to feel more comfortable being less careful with social distancing, decreasing protection of at-risk loved ones or yourself, which could be harmful until we know more about how protective an IgG response is.
COVID-19 TESTING. As of May 21, patient testing for COVID-19 at Stanford University continues to be available through their Express Care program by appointment or at the Emergency department without an appointment. Appointments for Express Care can be made online through MyHealth or the MyHealth app, or by calling 650-736-5211. Our experience is that you will first get a call back from a nurse who will screen you for your telemedicine video visit with the doctor, who will then schedule you for your drive by test, which takes only a few minutes. The testing sites are at The Hoover Pavilion and at the Galvez Street location in Palo Alto from 9 a.m. to 6 p.m., seven days a week. Patients with positive results will be called back and care plans established. Negative results can be found online on MyHealth after 24 – 36 hours.
Testing at the Stanford Emergency Department works as a "drive through" with a telemedicine visit. No appointment is needed, however, this is an Emergency Department visit and hospital charges will be accordingly higher than the other options here. The location is in the parking garage just adjacent to the Emergency Department on Pasteur Drive (the new main hospital, 500P). Patients are registered, seen by an RN in PPE and then by an MD via telemedicine, for consultation and testing, as appropriate. If testing is done, the results are back within 24 hours (which is faster than most other options).
The County of San Mateo is working with Verily Life Sciences, to test at 3 different sites around the county on different days. Verily is calling this undertaking "Project Baseline" and interested patients can sign up on their website and to schedule an appointment. You do not need to have symptoms in order to get a COVID test through Verily.
Lastly, testing is available through PAMF (Palo Alto Medical Foundation) Urgent Care "drive through", but only in selected locations (Palo Alto and San Carlos), and only to PAMF patients with an order from their PAMF primary care doctor. Kaiser also has a similar program for their patients. 
**If you get tested through any of the above pathways, please be sure to keep your phone handy and answer unknown numbers to avoid delays in processing and getting your results**
SOCIAL (PHYSICAL) DISTANCING IS CRITICAL: Since March 11, 2020, we have recommended that people do their best to stay away from others and since March 17, we have been ordered to do so. We prefer the term "Physical Distancing" as it is important to stay "social" and support each other, but remotely using phone, social media, and video chat. Physical Distancing is practicing behaviors to lower the risk of spread, you can read more here.  Yale epidemiologist Jonathan Smith spells out how one person "cheating" breaks the chain for our entire community here. We have to get very serious about this, "business as usual" is not an option.
If you have questions about what this really means for your life and habits and how the power of Physical  Distancing can radically change the face of this pandemic, please take a look at the articles below. P.S. STAY HOME.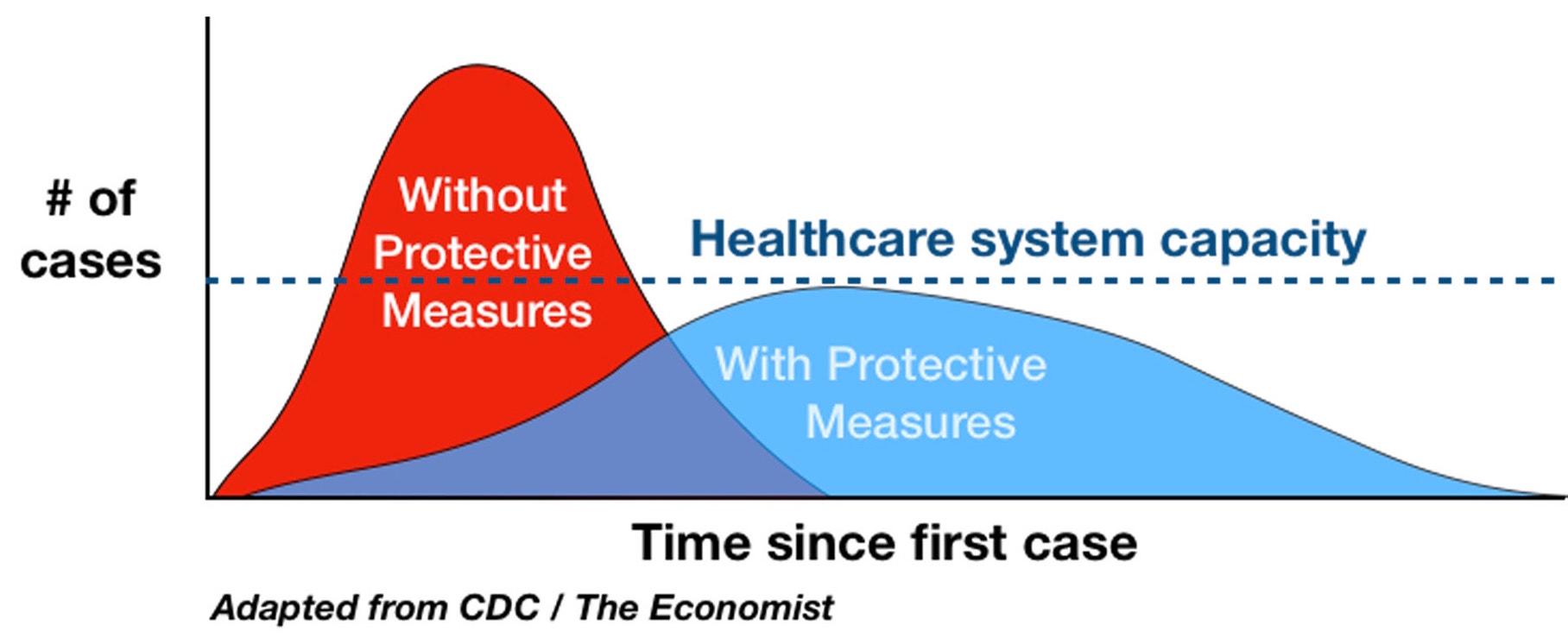 Watch How the Coronavirus Spread across the United States — NY Times
"Why outbreaks like coronavirus spread exponentially, and how to 'flatten the curve'" — Washington Post"Social distancing is not a snow day"- The Medium
Eric L. Weiss,
MD, DTM&H
Director
Jennifer Abrams,
MD
Internist
Prerana R. Sangani,
MD, MPH
Internist
Sky Pittson,
MD, FAAP
Pediatrician
Jacqueline Phillips,
MD, FAAP
Pediatrician