hope
/hōp/
noun
      1. a feeling of expectation and desire for a certain thing to happen.
      2. a feeling of trust.

grace
/ɡrās/
noun
      1. simple elegance or refinement of movement.
      2. courteous goodwill.
Dear Village Doctor Family, Community, and those in need of reassurance, support and light: The Village Doctor team has been working hard on this website as a resource for you, our public, and I am proud of them, and this effort. But in doing so, in immersing ourselves day after day in the science, the global scene, our trusted institution's recommendations and our medical recommendations (based on a combined almost 80 years of clinical experience), it is clear that we needed something more. So I offer up this page I've titled "Hope and Grace," with the intent to lift your heart and broaden your spirit. Let us recognize the beauty in the human experience, even in this painful time we are experiencing. Find some escape, or perhaps even inspiration, in this ever growing collection of works and perspectives gathered from around the world. Maybe even joy.  Please contact me directly if you have come across something that has lifted your heart today.  Dr. Eric Weiss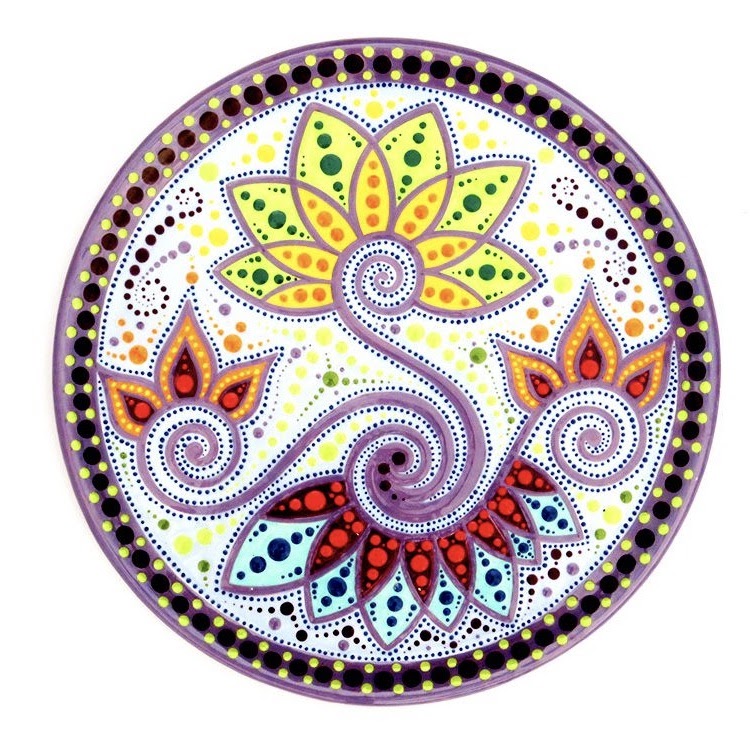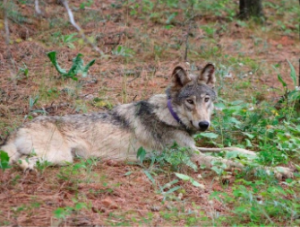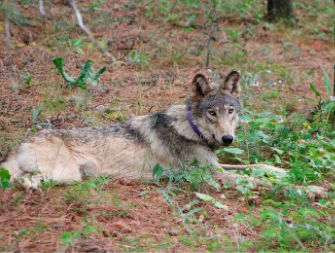 Rare Grey Wolf sets new California Record
A certain adventurous gray wolf just made the farthest journey south across the Golden State of any tracked wolf in nearly a century, state wildlife officials said Monday. It is the farthest south that any collared wolf has been tracked, and a signal that gray wolves may be returning to their native lands in California. Gray wolves are rare in the Golden State these days and they haven't been around much since the 1920s. The state said it will continue to track the whereabouts of the plucky young wolf as he ventures farther south.
Read more about his record setting journey here!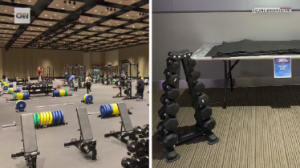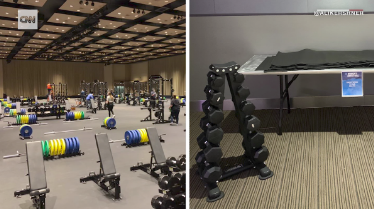 NCAA Women's Basketball Players Celebrate New Weight Room
Earlier last week, Stanford University Sports Performance Coach Ali Kershner shared images on Instagram of a small rack of dumbbells in the women's weight room next to an image of a vast expanse of benches, racks and barbell weights in the men's weight room. By the week, a new social media post was making the rounds, boasting upgraded facilities, including new dumbbells and racks, plus bands and other exercise equipment."Guess what guys? We got a new weight room," one player declared in the video posted to social media. "Thank you NCAA for listening to us. We appreciate you all."
Read more here!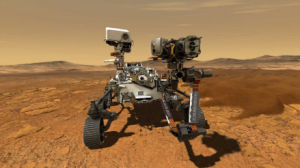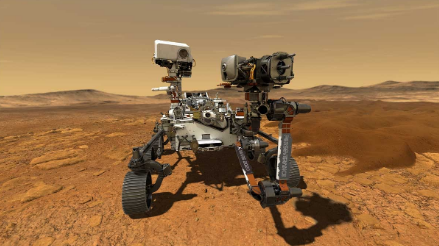 Sounds of Perseverance Mars Rover Driving
NASA engineers combined three segments from a raw audio file recorded while the Perseverance Mars rover rolled across part of Jezero Crater during its historic mission. "On one hand they sound very mundane," said scientist Bruce Betts. "But when you realize you're listening to sounds on another planet, of our own machine moving on the surface, and a laser vaporing a little bit of rock, suddenly these become profound and awe-inspiring."
Listen to the first recorded Martian sounds here.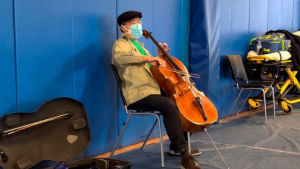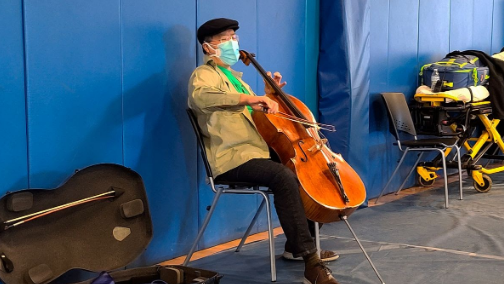 Yo-Yo Ma gives surprise performance after receiving COVID-19 Vaccine
World-renowned cellist Yo-Yo Ma gave an impromptu concert in the waiting area of a Massachusetts vaccination site after getting his second COVID-19 dose. During the 15 minute waiting period that follows each dose, he performed "Ave Maria" and Bach's "Cello Suite No. 1" on the cello he brought with him.   
Watch his performance here!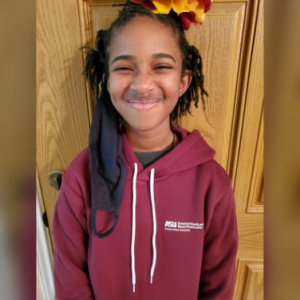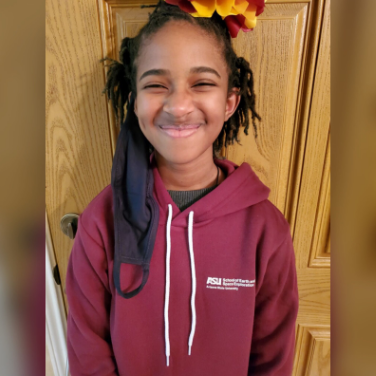 12-Year-Old Prodigy accepted in college, with plans to work at NASA
Alena Wicker, of Arizona, has already completed high school at 12 years old through at-home schooling. She has now been accepted into Arizona State University and plans to major in astronomical and planetary sciences and chemistry. She hopes to one day build rovers for NASA like the one sent to Mars in the Perseverance mission.
Learn more about her incredible story here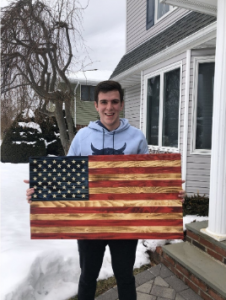 NY Teen Working Hard to Spread a Message of Unity
A 17-year-old, Bobby Reuter, is working hard at making wooden American flags that he wants to send to every member of Congress. He is doing so to spread a message of unity after the Jan. 6th insurrection on the Capitol. He is also sending handwritten letters to each member, explaining his mission and determination toward helping work toward unity. Reuter said. "I think things like freedom, justice, equality are so important. I think if we have a symbol of that, it shouldn't be forgotten."
Read more here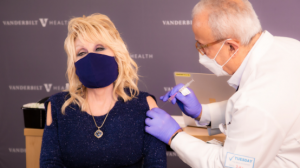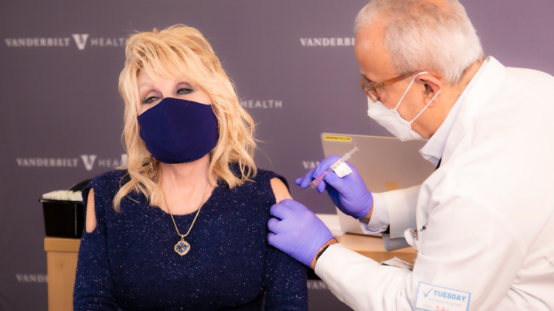 Dolly Parton got her first dose of COVID-19 vaccine she helped fund
Dolly Parton received her first shot of the Moderna COVID-19 vaccine after donating $1 million to Vanderbilt University last year. In her video chronicling the vaccine process, she sang a parody of her hit song "Jolene." To those on the fence about getting vaccinated, Parton says, "Don't be such a chicken squat. Get out there and get your shot."
Watch here!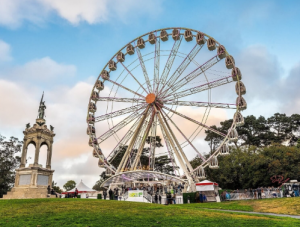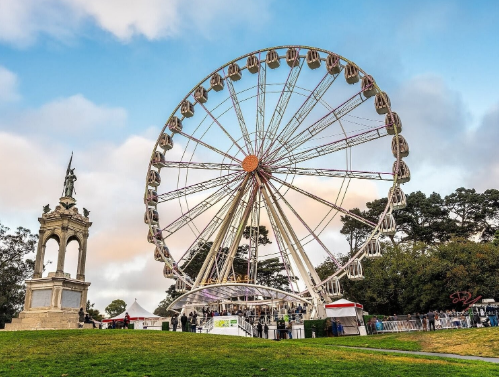 SkyStar Wheel to Reopen in Golden Gate Park
The 150 ft. tall SkyStar Wheel in the Music Concourse of Golden Gate Park will reopen Thursday, March 4 at noon. This change follows health officials placing San Francisco into the less restrictive red tier, allowing for a return of some indoor/outdoor activities. They also announced they will offer all San Francisco graduating seniors to take a free ride on the Wheel beginning June 2 through Sept. 6th.
Get more information here!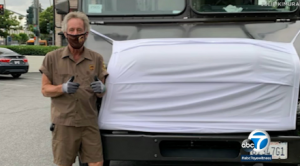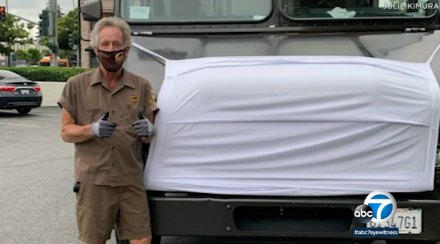 UPS driver shower with support from a Pasadena community
Steve Wammack has become a beloved member of a Pasadena community after delivering mail to their area for more than 30 years. He recently decided to change his route, but hundreds took to social media to prompt him to reconsider the change. He was inspired to stay by the community he serves.
Watch more here!
Steph and Ayesha Curry have provided 15 million meals during pandemic
Last summer, Steph and Ayesha Curry launched Eat. Learn. Play., a foundation that helps families who are struggling to feed their families. They do so through donations to the Alameda Food Bank and Oakland school system. Their organization has also given the local economy about $20 million dollars, which has led to the rehiring of more than 900 Oakland restaurant workers!
Read more about their community efforts here.
Escape to nature and save our forests with Tree.fm
People around the world have recorded the sounds of their forests so you can escape into nature, while you're still in lockdown or unable to travel. While perusing their website, you can also help save the planet and donate a tree!
Escape to serenity here.
NJ Plumber travels to Texas to make repairs after storm
New Jersey plumber, Andrew Mitchell, and his apprentice drove 25 hours to Texas to help out people in need after the disastrous winter storms. The duo bought $2,000 worth of plumbing supplies and have been going door to door making critical repairs.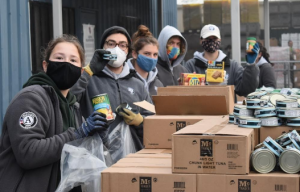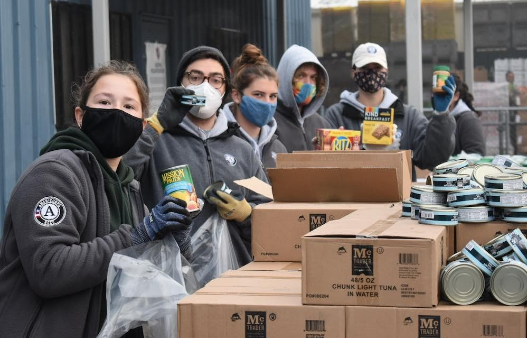 Young Adults called to Serve with AmeriCorps
Instead of staying home, 230 young adults from across the nation have begun serving others through the AmeriCorps' National Civilian Community Corps. They have broken up into teams that range from assigning groups responding to COVID-19 to implementing wildfire management in the West.
According to one participant, "It feels amazing to know that during these unprecedented times I have the chance to make a real difference."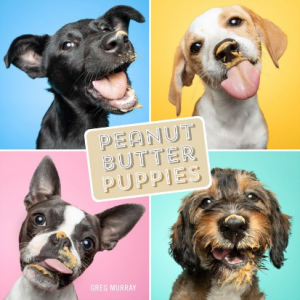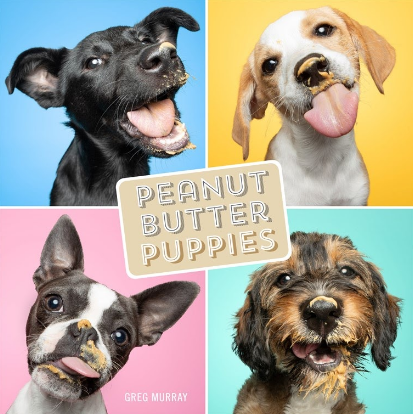 "Peanut Butter Puppies" support animal rescue
Photographer Greg Murray photographed 70 rescue puppies for his latest project, "Peanut Butter Puppies." Around 30 animal shelters and rescue organizations in brought adoptable or recently adopted puppies for the shoot. Since being photographed, all of the dogs have been adopted!
Read (and see more cute photos) here!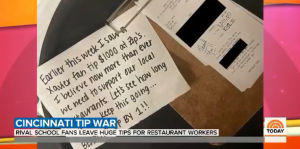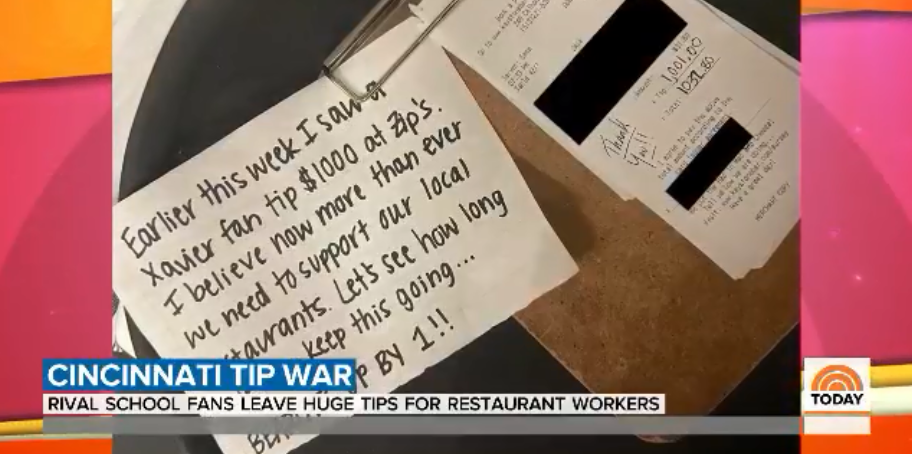 "Tip War" Raises more than $34,000 for restaurant workers
A "tip war" has started between alumni and fans of Xavier University and University of Cincinnati. Because they know restaurant workers have been struggling during the pandemic, they are battling to top each other's generous tips at local restaurants. More than $34,000 has been raised so far!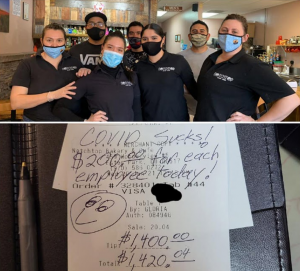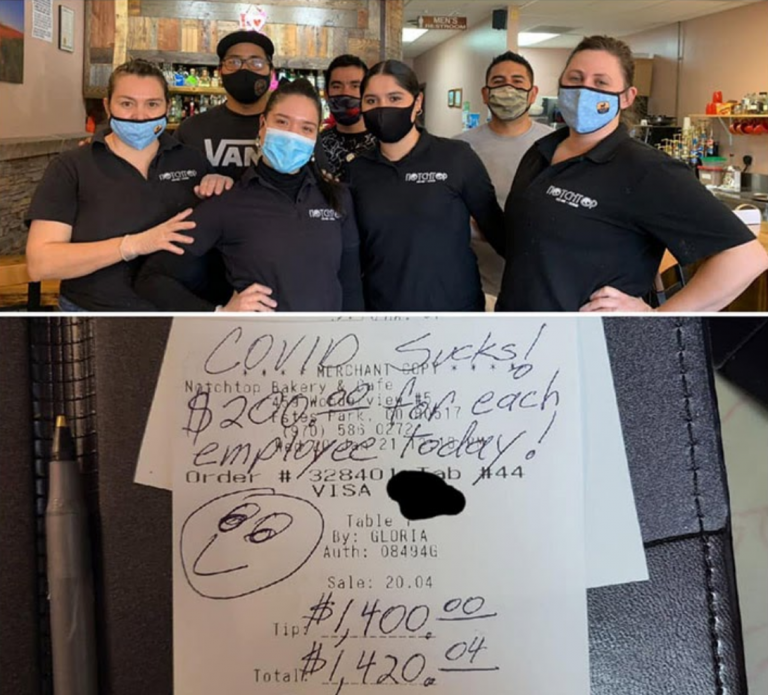 The generous COVID Bandit 
The "COVID Bandit", a customer at a Colorado restaurant, left a $1,400 tip with instructions to give each of the seven employees $200.
The customer, who had only been to the Notchtop Bakery & Café once before, came for breakfast and asked the waitress how many people were working that day.
Owner Nailya Khametvalieva said: "That brought truly tears to all the servers [and] cooks — you know, nobody ever thinks of cooks — the cooks were just so surprised and shocked. We were all shocked. We did thank him, but I felt like we didn't do it enough."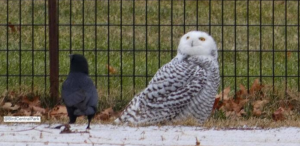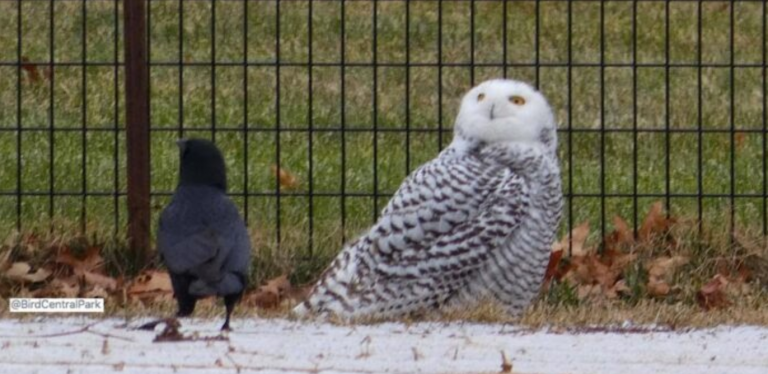 Snowy Owl sighting in Central Park 
For the first time in 130 years, a snowy owl made a surprise visit to New York's Central Park and perhaps the first-ever documented record of this species in this iconic location. 
David Barrett, who runs a popular Twitter page, Manhattan Bird Alert, was the first to report the sighting. He said: "Yesterday's snow and cold to our north likely encouraged this SNOWY OWL to fly south in search of better hunting conditions." 
It's amazing to note that with more people taking walks outside during the lockdowns, more birds than ever are being reported on wildlife apps and on social media.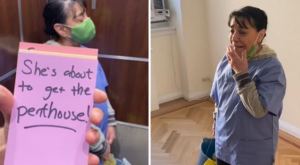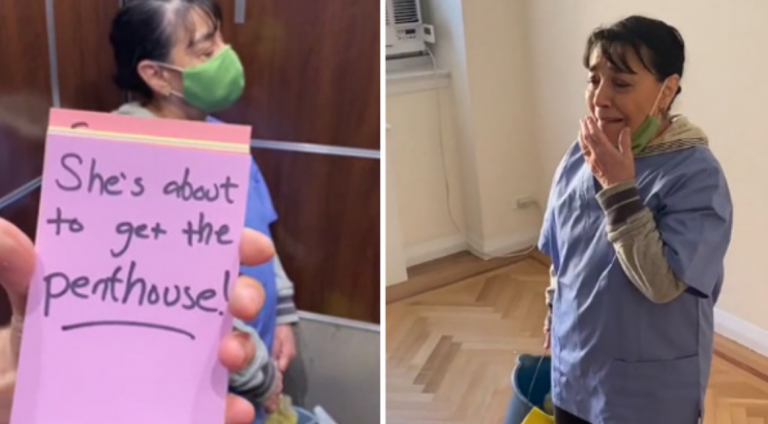 Well-loved cleaning lady gifted massive apartment 
An emotional video showcasing the moment a hard-working cleaner in New York City who endured hard times during the pandemic was gifted an apartment thanks to all the people who lived in the building where she works.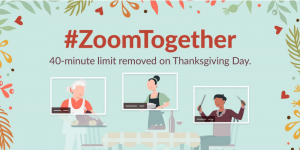 Hooray – Unlimited Zoom Time for Thanksgiving Day
There is no doubt that for a lot of families across the US, Thanksgiving Day is going to look a little different than usual.
Zoom has announced that they will be lifting their 40-minute time limit on free meetings as a thank you to its customers.
From midnight ET on November 26 through to 6am ET on November 27, families can enjoy unlimited virtual gatherings.
What a lovely gesture – #zoomtogether.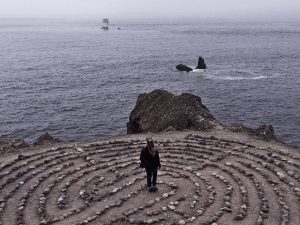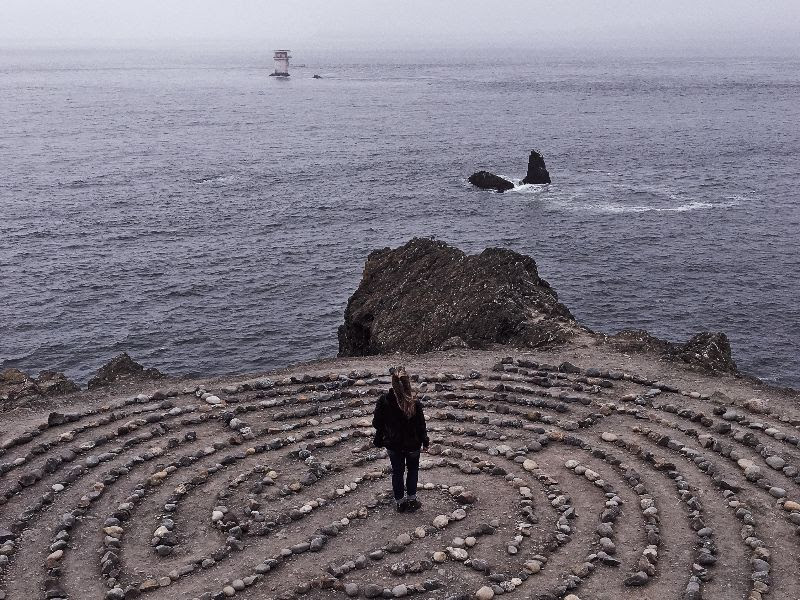 In Good Time
An uplifting poem to instil hope and faith
Life can seem an endless maze,
The twists and turns, lulls and delays,
But things always fall into place…
In good time.
Friends will sometimes go away.
Some may disappoint or others betray,
But new ones will come to stay…
In good time.
The hurt of getting something wrong,
And the lesson it often brings along
Are there, you see, to make you strong…
In good time.
Kindness freely given away,
Unnoticed now, will somehow find its way
Back to you and come to stay…
In good time.
Efforts seem not to pay to plan?
Forge on friend, doing the best you can.
Fortune will find the deserving man…
In good time.
Life can be tough, there's no doubt,
But hope is the thing we can't do without.
Right things with joy will come about…
In good time.
Abimbola T. Alabi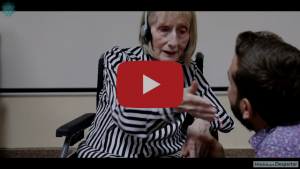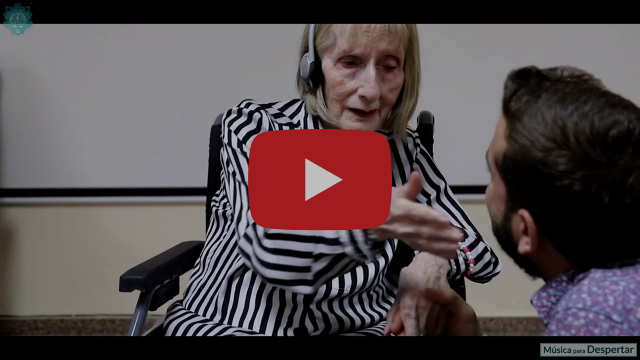 A Beautiful Moment Captured.
Watch this heartfelt video of when an NYC Prima Ballerina with Alzheimer's listens to Swan Lake and the performance comes back to her instantly.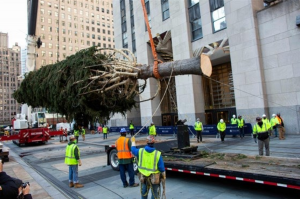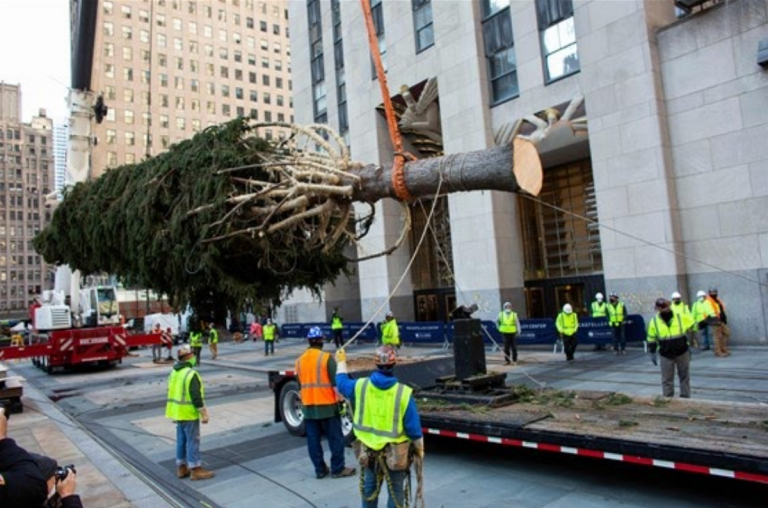 A Symbol of Hope
It's officially the holiday season as the Rockefeller Centre Christmas tree has arrived in New York City.
The 75-foot-tall, 11-ton Norway spruce was cut down in Oneonta, New York, and began its long journey south to midtown Manhattan last week.
The iconic tree has always been a symbol of hope, resilience, and is a vital tradition for New Yorkers.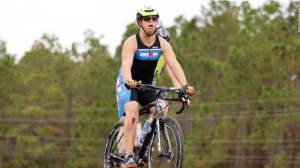 A Defining Moment in Ironman History
Amazing achievement. Special Olympics athlete, Chris Nikic, became the first person with Down Syndrome to complete an Ironman triathlon.
Chris finished the 2.4-mile swim, a 112-mile bike ride and a 26.2-marathon run at the Ironman Florida competition in Panama City Beach and has been recognized by the Guinness World Records.
"I achieved my goal and now I want to help others like me." Chris wrote on Instagram.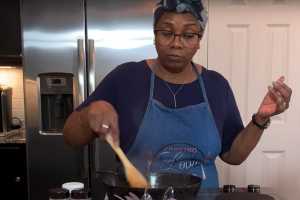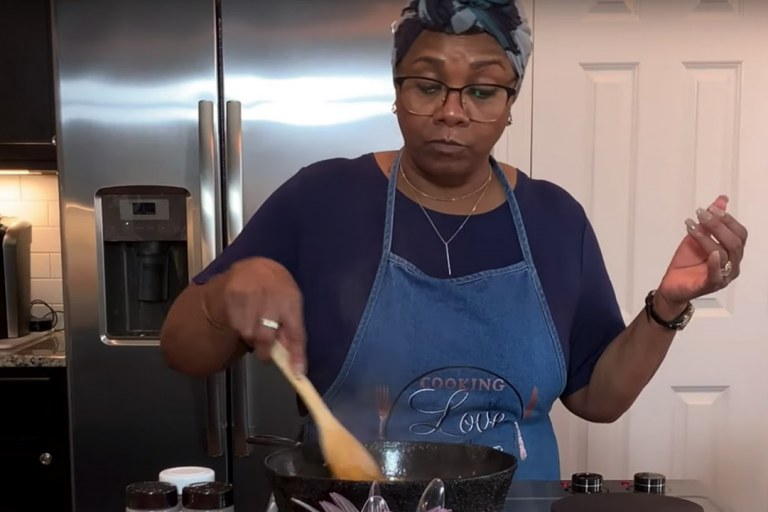 Pray, Cook and Repeat
Lynette Hammond, a 62-year-old grandmother who lives in Louisiana, has been sharing her family recipes online with the hashtag #PrayCookRepeat, which has been her lifelong motto.
The first video posted to her Youtube Channel, Lynn's Kitchen, has been viewed more than 6,000 times.
"Pray, cook and repeat. That's what I do in my life," Hammond told TODAY Food. "Prayer is very important to me and I am a Christian. It's my daily duty and it keeps me going. I hope it's an encouragement for everyone out there."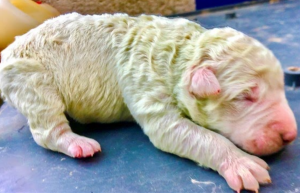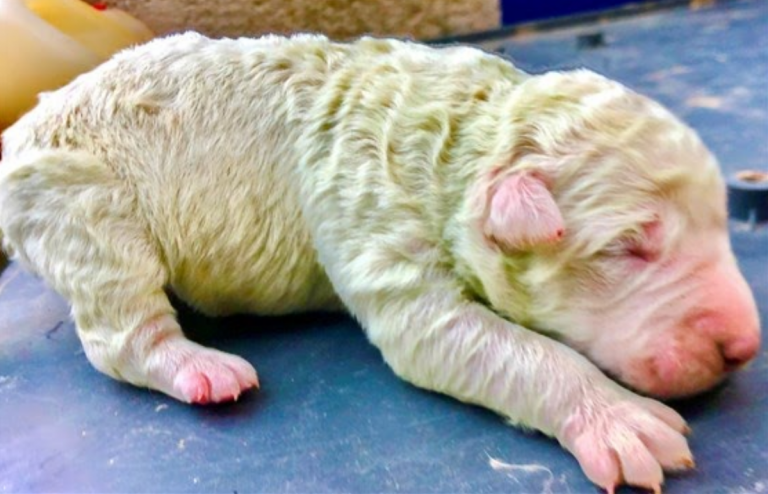 Pistachio, the Puppy Born with Green Fur
Adorable. An Italian farmer, Cristian Mallocci, was incredibly surprised when his dog gave birth to a green-furred puppy.
Pistachio was the only puppy born with green fur as part of a five-dog litter born in October.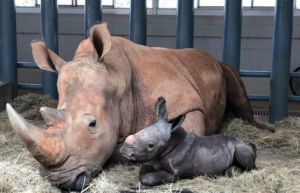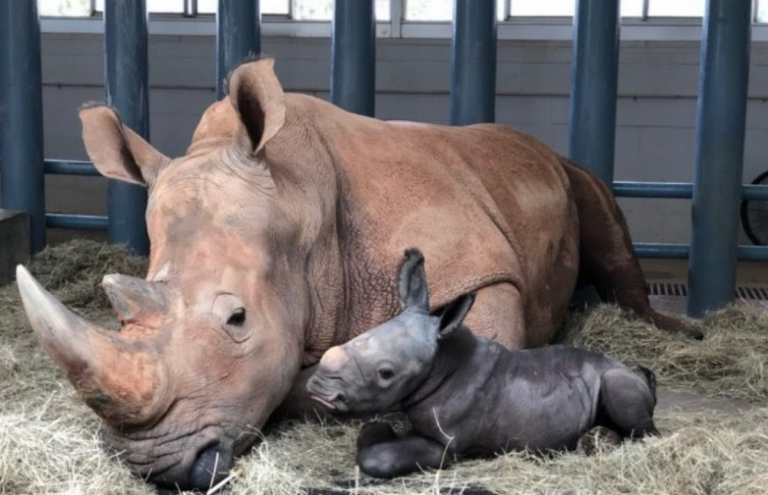 Endangered White Rhino Baby Born
Wonderful news. Disney's Animal Kingdom Theme Park in Florida welcomed a baby white rhinoceros—which is a "near threatened" species, according to the World Wildlife Fund.
Kendi was the first Rhino to be born at the animal park in 1999 and the birth of her child marks the 11th White Rhino at the Walt Disney World Resort.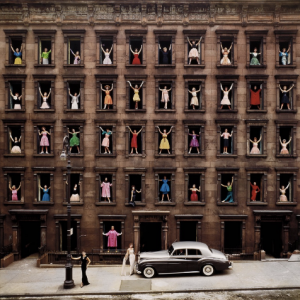 Girls in the Window
Love this. See full image here.
"In 1960, while a construction crew dismantled a row of brownstones right across from my own brownstone studio on East 58th Street, I was inspired to, somehow immortalize those buildings. I had the vision of 43 women in formal dress adorning the windows of the skeletal facade.
We had to work quickly to secure City permissions, arrange for models which included celebrities, the demolition supervisior's wife (third floor, third from left), my own wife (second floor, far right), and also secure the Rolls Royce to be parked on the sidewalk. Careful planning was a necessity as the photography had to be accomplished during the workers' lunch time!
The day before the buildings were razed, the 43 women appeared in their finest attire, went into the buildings, climbed the old stairs, and took their places in the windows. I was set up on my fire escape across the street, directing the scene, with bullhorn in hand. Of course I was concerned for the Models' safety, as some were daring enough to pose out on the crumbling sills.
The photography came off as planned. What had seemed to some as too dangerous or difficult to accomplish, became my fantasy fulfilled, and my most memorable self-assigned photograph. It has been an international award winner ever since.
Most professional photographers dream of having one signature picture they are known for. "Girls in The Windows" is mine."
Girls in The Windows. Ormond Gigli, 1960.
https://ormondgigli.com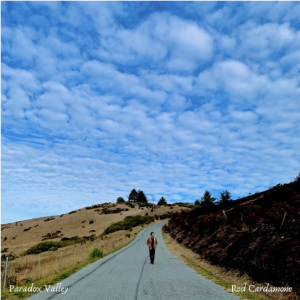 Paradox Valley
From a friend from our days at Sacred Heart Prep:
"My son Rod Cardamone dropped a new song today called Paradox Valley. The song is named after a valley in Colorado in which the Dolores River crosses the divide between two cliff walls. Roddy learned about that valley about the same time as he read the speech RFK gave in Indianapolis the night that MLK was killed, in which RFK quoted Aeschylus: "Even in our sleep, pain which cannot forget falls drop by drop upon the heart until, in our own despair, against our will, comes wisdom through the awful grace of God." Indianapolis is the only major US city that did not erupt in violence that night. This song is the result of Roddy's pondering all that in this complex time."
Check it out here. Enjoy.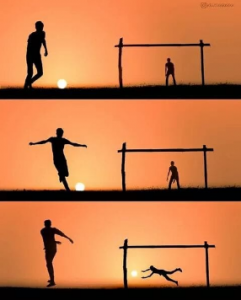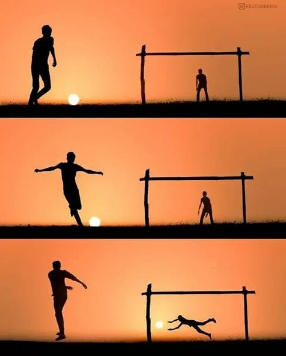 Guerrilla Art?
This week's Hope and Grace lightness comes in visual form. There are some wonderful images to be seen in a public Facebook group here. Enjoy.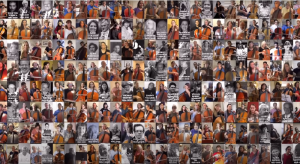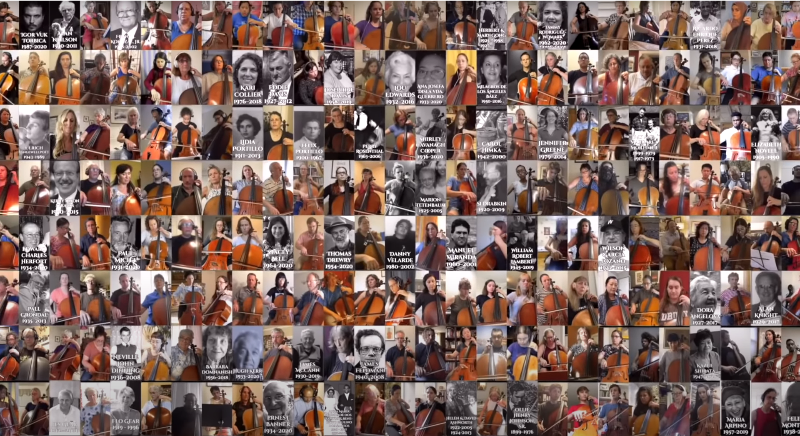 Cello cello?
Sorry, Dad-joke. Kidding aside, this is a lovely and moving arrangement of 278 cellists from 29 different countries playing "Adagio for Strings" by Samuel Barber. This is the 10th video created to connect with other cellists across the world, and to create something to collaborate on during COVID-19 times. The "Adagio for Strings" is commonly used as a song of anguish and sadness, and the video features over 100 memorials of  people who have left this earth, uploaded by the cellists they appear next to. We are all connected.
Read more about the Covid Cello Project here.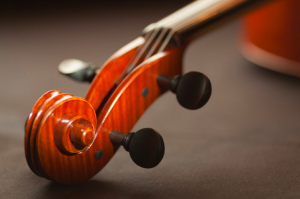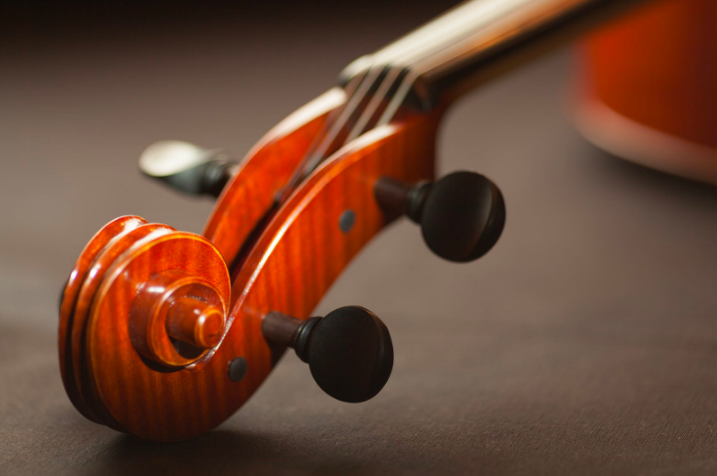 To stay with our cello theme, this is another lovely rendition of "Adagio for Strings", performed by the Vienna Philharmonic. Their Summer Night Concert was performed on June 20th, 2019. It is an annual open-air event, which has been held since 2008. The park of Schönbrunn Palace in Vienna, Austria is the magical setting for the concert, which is free of charge for all residents and visitors of the city. Sit back, close your eyes, enjoy.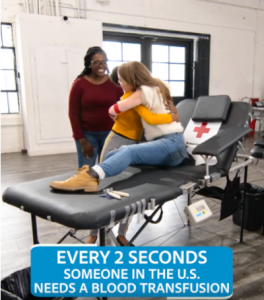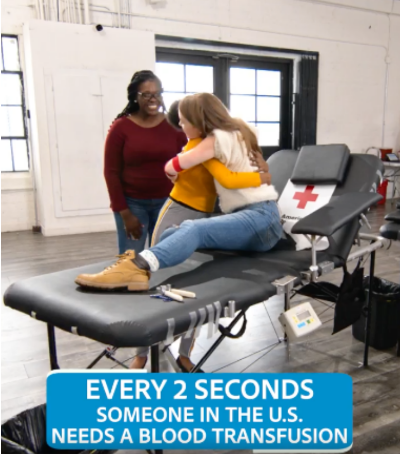 These First-Time Blood Donors Are in for a Surprise
These first-time donors are in for a surprise – wait for it.
This video was filmed prior to the COVID-19 pandemic. Rest assured, all blood donors and collections staff wear face coverings as well as social distance at all Red Cross blood drives, but we look forward to giving out hugs and high fives when it's safe to do so again. For now, we're cheering you on from a distance.
Watch this. And consider giving the gift of life and DONATING BLOOD. Note, blood donors at Stanford University get their blood screened for COVID-19 antibodies, at no cost! And, if you think you've HAD COVID-19, Stanford Blood Center is continuing to study COVID-19 convalescent plasma (CCP) and whether plasma donations from recovered COVID-19 patients and transfusing that plasma into hospitalized COVID-19 patients is helpful in limiting the severity of COVID-19.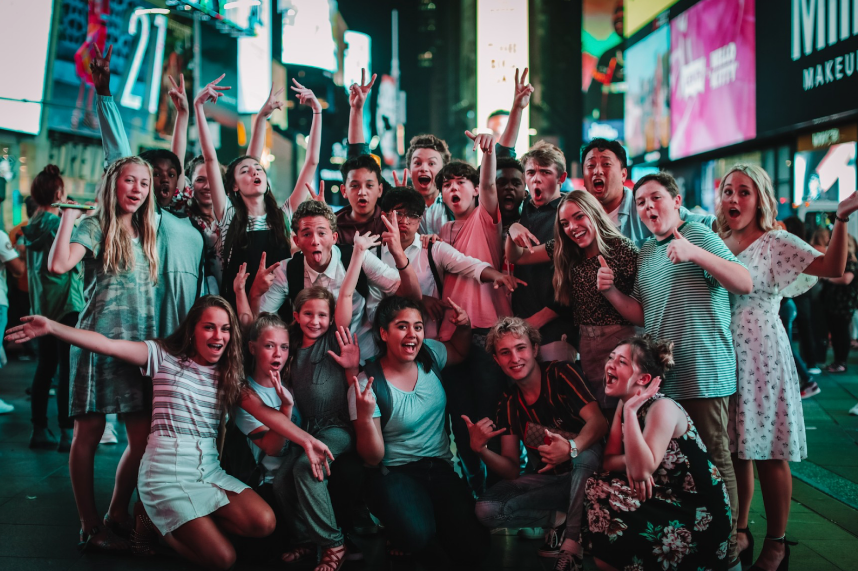 One Voice. In keeping with the uplifting and MUSICAL theme, this is simply lovely: the official Maroon 5 – Memories Cover by One Voice Children's Choir. The video was made during the quarantine period of Covid-19 2020. Again, turn it up. And smile.
One Voice Children's Choir is a non-profit organization and an internationally renowned performing artist with vision to use music to: inspire, uplift, enrich; serve our global community; build youth; all with one voice.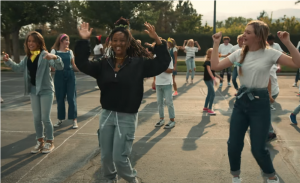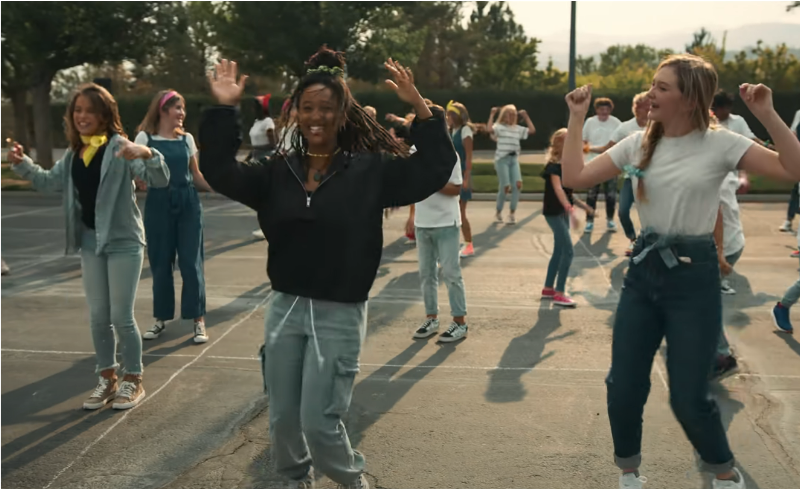 Feel like DANCING instead of SINGING (or maybe simply BOTH), then this is pretty terrific, too!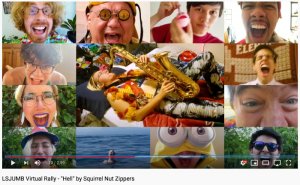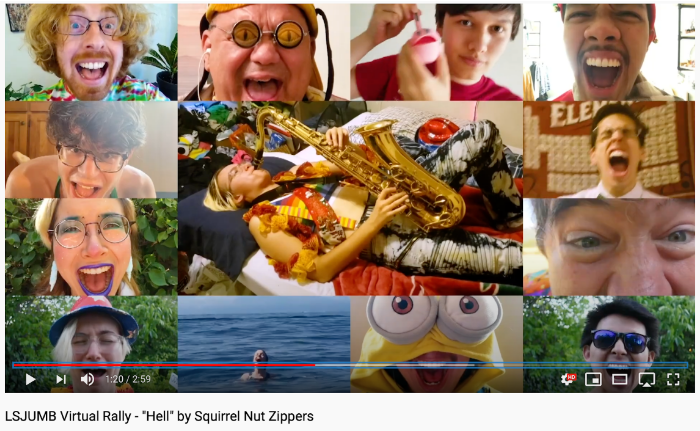 SOMEDAY I'll tell you some stories about my time with the LSJUMB (aka the Stanford Band). In the meantime, if there was ever a time to watch a video and turn up the volume, it would be now. Even my Cal friends would agree! #gostanford #LSJUMB #oldfartforever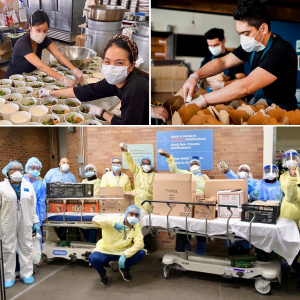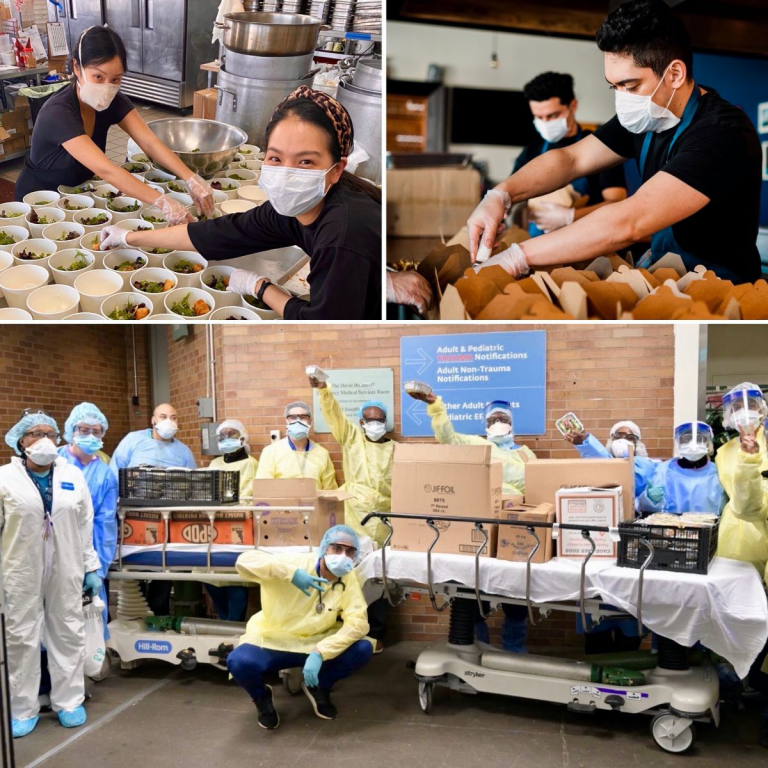 I'd like to give a shout out to Dr. Jeanne Rosner and our friends at SOUL Food Salon who have recently partnered with Off Their Plate, to support the Bay Area communities and underserved populations most impacted by COVID-19. Off Their Plate (OTP) is a volunteer-run grassroots organization, which was founded in the midst of our current pandemic. The new organization already has a presence in nine major cities across the US. OTP delivers nutritious meals to frontline healthcare workers and food-insecure families, while also providing economic relief to COVID-19-impacted restaurant employees.
One hundred percent of donations go to OTP's local restaurant partners. Every $100:
Provides 10 meals to healthcare workers or to people experiencing hunger and
Restores three shift hours to the local economy through the OTP restaurant partners.
Click here to make a contribution to Off Their Plate. Your donation will help feed healthcare staff, provide a lifeline to food-insecure families and benefit restaurant workers during this time of crisis.
Click here to see a short video about Off Their Plate.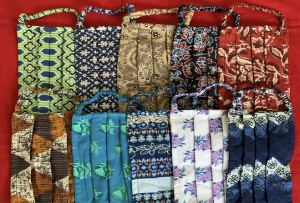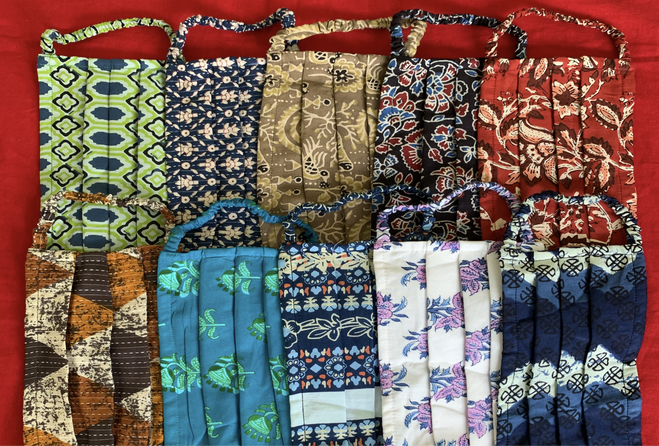 Friends in Jaipur, India, have made sets of cotton face masks from delightful Indian prints. They would like to sell them in sets of 10, one of each design, the cost would be $50 ($5 each). These funds will be donated to the Shared Wisdom non-profit fund, which is dedicated to supporting individuals and communities as they offer their teachings and wisdom into the public domain. Funds will be shared with local social outreach programs as well as in support of spiritual endeavors throughout the world. Your donation will be tax deductible for $3 for each mask. Written receipts will be emailed to you by year end. If you would like to purchase a set, please email [email protected]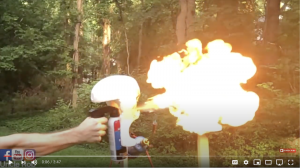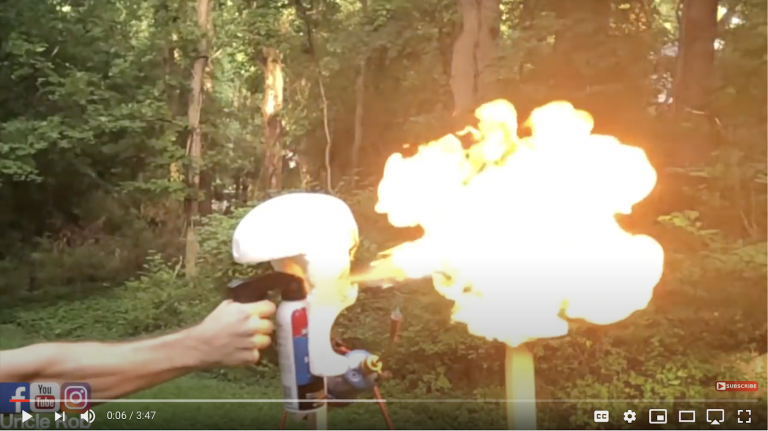 Speaking of masks… your and my best friend, "Uncle Rob", asks the question, "Covid-19 vs Surgical Mask. Do Masks Work Or Not?". Oh, boy. Let's just say that his tagline is "fill it with gasoline"… Enjoy (and don't try this at home)!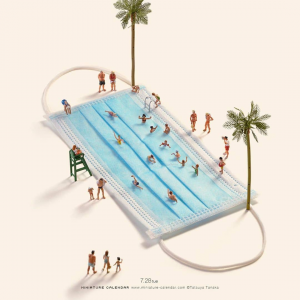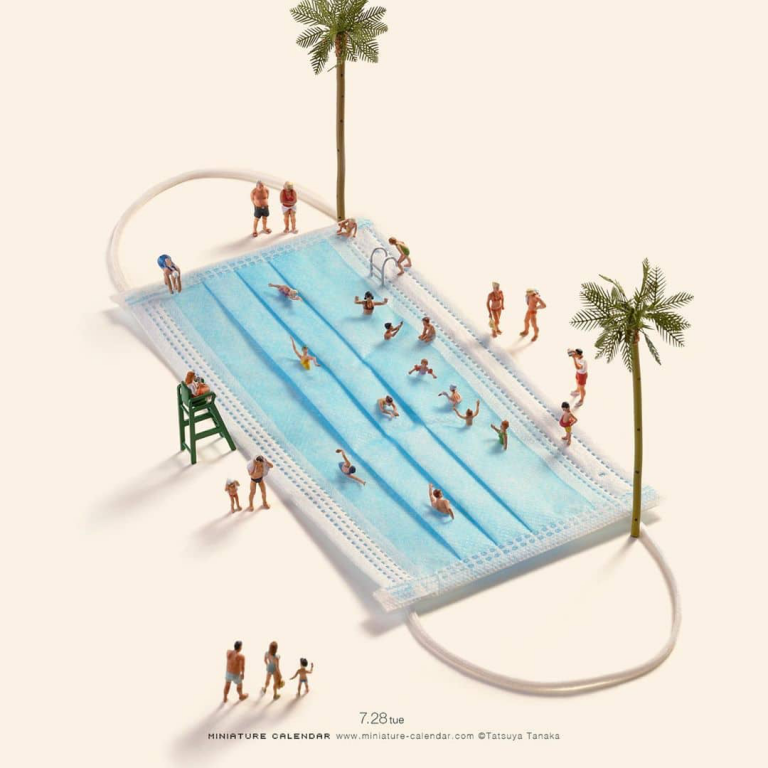 Miniature Calendar!
For almost a decade, Japanese artist Tanaka Tatsuya has spent every single day crafting miniature scenes made of everyday objects and tiny figurines. However, ever since the COVID-19 pandemic, Tatsuya has opted for incorporating objects that reflect the "new normal. "In his latest works, disposable face masks, toilet paper, and other health and safety essentials are repurposed as props for miniature outdoor adventure scenes.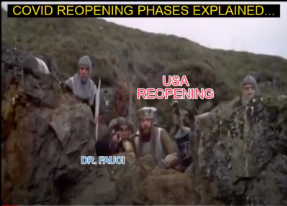 COVID Reopening Phases Explained by Monty Python. Like Tim and the Killer Rabbit we were warned about the dangers in regards to reopening too early in regards to COVID. But did we listen? No, it's just a harmless little cold isn't it?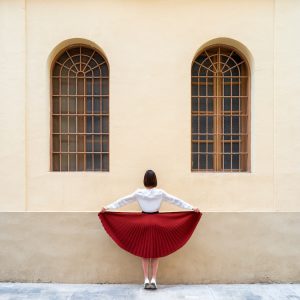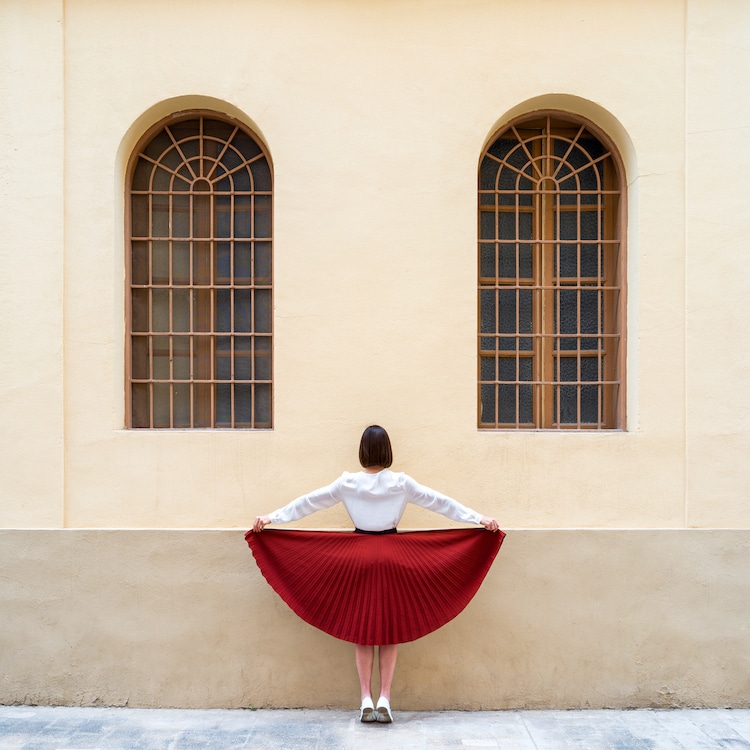 The Fun and Joy of Interacting With Architecture:  Creative duo Daniel Rueda and Anna Devís find wonder in seemingly ordinary places. As two former architects, they incorporate elements of buildings into their whimsical compositions in which a model (often Devís) is perfectly coordinated with different facades or blends into the scenery. Enjoy!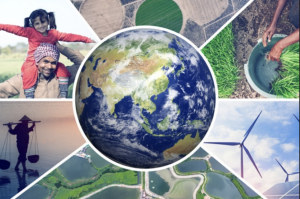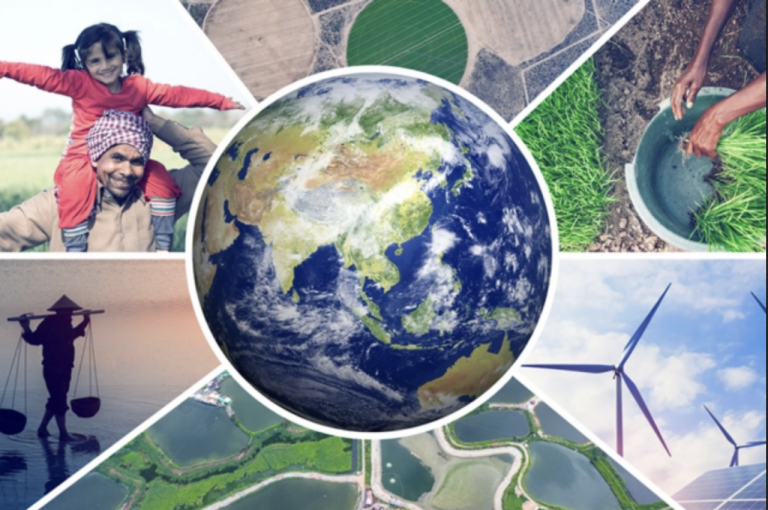 King Philanthropies has seeded MIT's Abdul Latif Jameel Poverty Action Lab (J-PAL) with a $25M grant which will launch a new initiative to solve problems at the nexus of climate change and global poverty. Over the next decade, the King Climate Action Initiative (K-CAI) intends to help improve the lives of at least 25 million people hard hit by poverty and climate change. Wow. Thank you Bob and Dottie for truly working on changing the world for the better.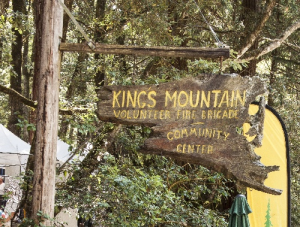 Kings Mountain Art Fair – For 56 years, every Labor Day weekend, a magical event has occurred in the redwood forest above Woodside. This year, planning for the Kings Mountain Art Fair has evolved and adapted to meet the challenges of the current times. The Fair will be going virtual in order to raise money for our Kings Mountain Volunteer Fire Brigade and local Kings Mountain Elementary School and to support our independent artists who are struggling in this difficult time. Please learn more here, or register for this year's virtual event here! There will also be more information in next week's newsletter.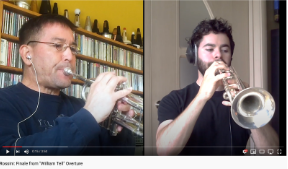 Bill Tell! A favorite from my days playing the trumpet with the Stanford Band – "We all think the world could use a little joy right about now. SF Symphony musicians & their little ones answer the call". Enjoy this musical video montage!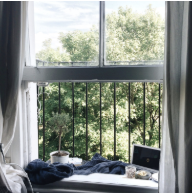 Don't Like The View From Your Window? Try someone else's. Maybe it's been awhile since you got out. Staying home during the coronavirus pandemic has meant your view has not changed. For months. Try a change of scenery — without going outside: Window Swap! Enjoy these 10 minute, HD video views from windows just like yours around the world. With sound!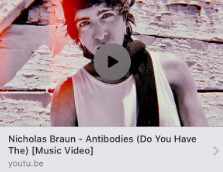 Antibodies (Do You Have The) [Music Video]. Worth a watch and listen for a smile! Emmy-nominated actor Nicholas Braun — a.k.a. Cousin Greg from Succession, wrote the lyrics and then crowd-sourced the music. From Nick, "Thanks to everyone who sent me their videos these last couple months. YOU inspired this awesome, creative project. I got to connect with so many talented singers, producers, guitarists, pianists, and artists of all sorts – just making stuff in their bedrooms and basements. I hope this track and this video brings you as much joy as it did for me to make it."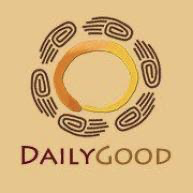 A Pandemic Poem-Prayer. Phyllis Cole-Dai is a writer and poet, perhaps best known for 'The Emptiness of Our Hands'. On her 58th birthday earlier this year, she wrote 58 one-line pandemic prayers and crafted them into a poem. See the text here. Perhaps it will give you a boost. You can listen to Phyllis read the poem here or download it here.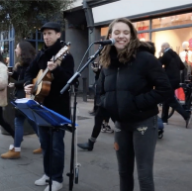 Perfect! You may not know of the young Irish singer Allie Sherlock, but this is worth a heart-lifting watch and listen (especially if you are a fan of Ed Sheeran, or if you speak Italian 😇). Enjoy!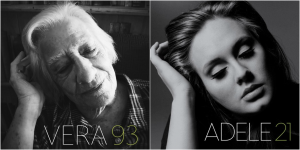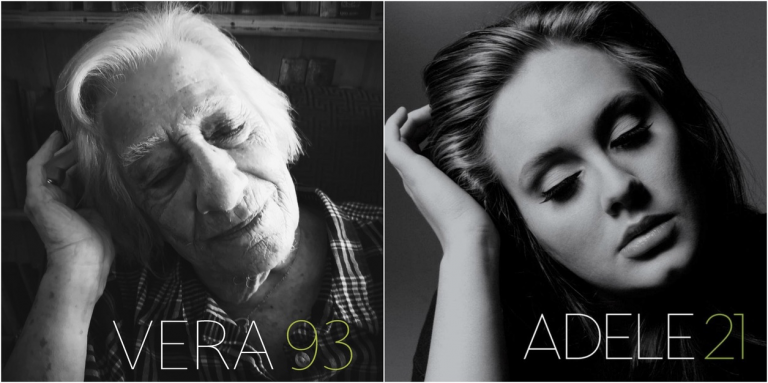 Iconic album covers? OK, this is fun. Residents at the Sydmar Lodge Care Home in Edgeware, England, have been in lockdown for four months. As Activities Manager at the home, Robert Speker wanted to keep spirits up while visitors and outside entertainment aren't permitted.
Thus, a brilliant project was born: re-creating classic album covers with residents cast as the rock stars. Check the final results out here!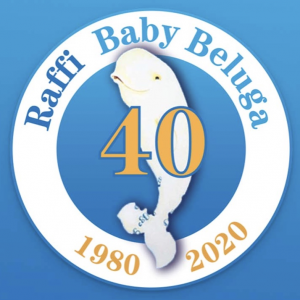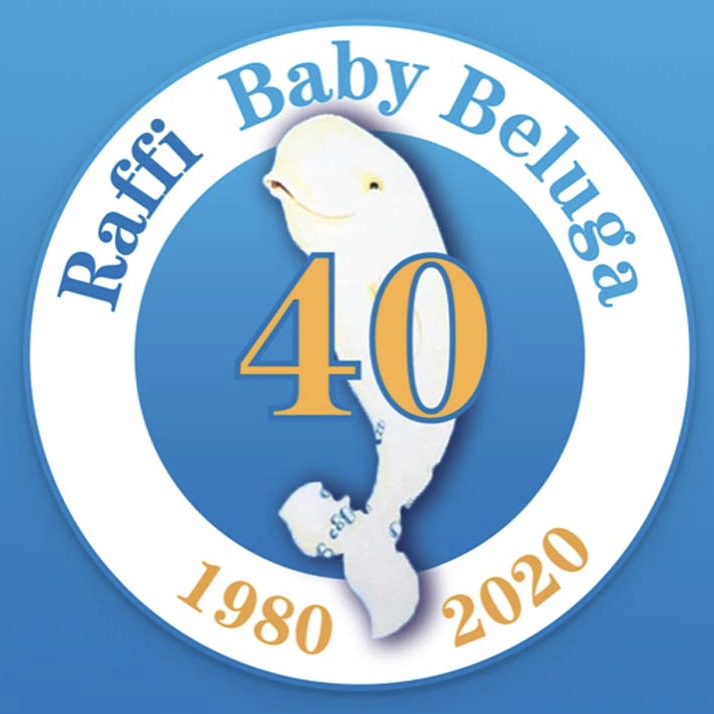 Baby Beluga, Baby! Oh, my, calling all (older) parents out there, Raffi's ear worm, "Baby Beluga" TURNS 40 this year. Enjoy this version with Raffi AND YO YO MA (you know you've made it as a whale when Yo Yo Ma is paying attention), and, if interested, the Raffi store here. PS: listen all the way through… 👍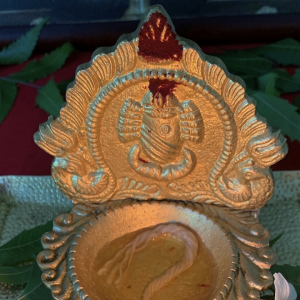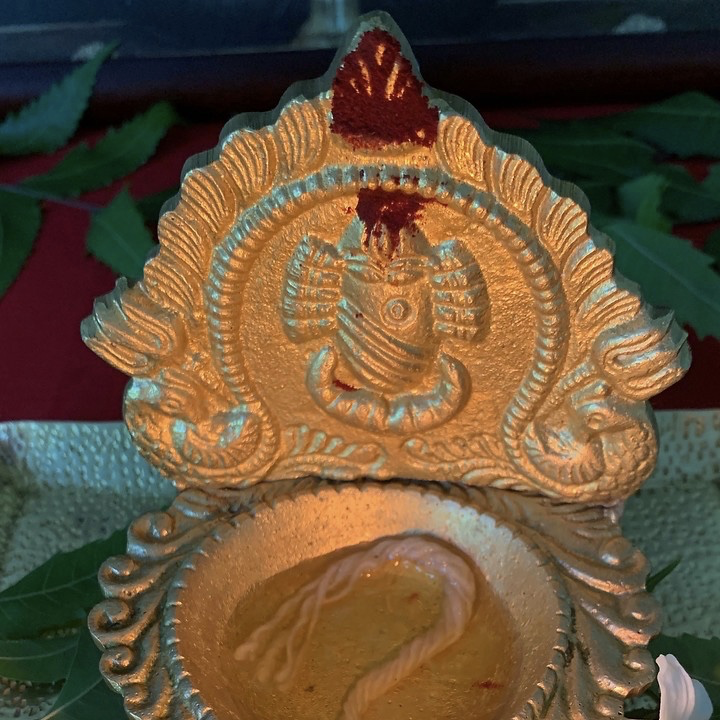 Winter of Our Soul. Please read here another wonderful musing by our friend Nirmala Devi Maa. She writes:
During these summer months, most of us are experiencing a paradox in our lives. Without Covid, we would be swimming, hiking and sharing BBQ's. Our world would be outside in celebration of nature, warmth and family. Summer is the time for expansion of space, time, self and experience. Our bodies know this rhythm and ache for the freedom of summer.
However, held in tension with the Summers of past, our souls are in the Winter of their maturity. The soul travels in timelessness. Not tethered to external seasonality, or structure of daylight. It meanders across time zones, oceans and lifetimes. And yet, the soul has an inherent journey.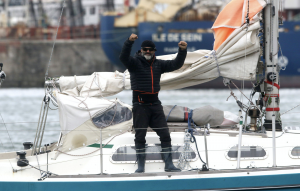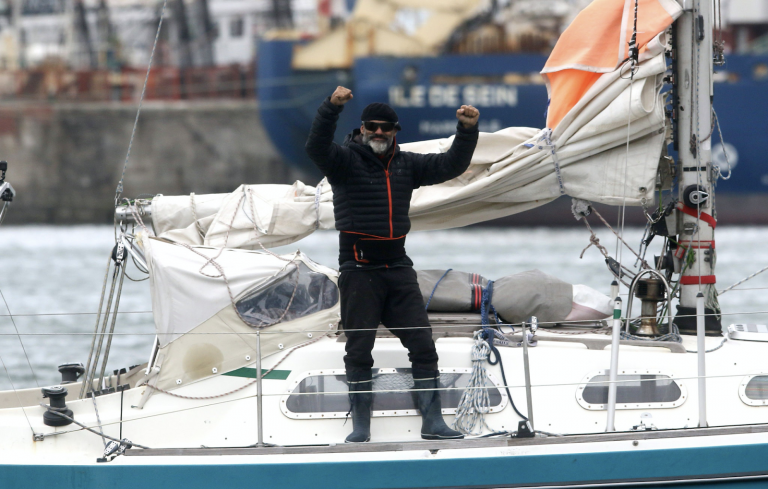 The bond between father and son (which resonates particularly with me these days). With flights banned, Juan Manuel Ballestero began his journey home the only way possible: He stepped aboard his small sailboat for what turned out to be an 85-day odyssey across the Atlantic. Read more here about his solo sailing trip across the Atlantic to see his father, aged 90.
Are you a "Hamilton" fan? Enjoy watching members of the original cast of Hamilton, along with the Roots, stage a virtual reunion to perform the musical's "Helpless" in support of Global Citizen's "Global Goal: Unite for Our Future". Turn up the volume and watch here!

"Did I Miss Anything?"  Daniel Thorson went into a silent retreat in mid-March, meditating through 75 coronavirus news cycles, Boris Johnson's hospitalization, social distancing and sourdough starter. Now he's catching up. Hard to imagine! Read his story here.

"If my words did glow with the gold of sunshine
And my tunes were played on the harp unstrung
Would you hear my voice come through the music
Would you hold it near as it were your own?"
Playing For Change (PFC) is a movement created to inspire and connect the world through music, born from the shared belief that music has the power to break down boundaries and overcome distances between people. PFC is  proud to share with you "Ripple", this Song Around The World in honor of the Grateful Dead's 50th anniversary. As Jerry Garcia said, "Let there be songs to fill the air…"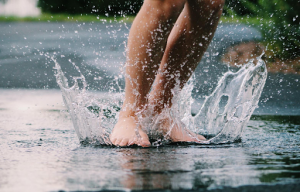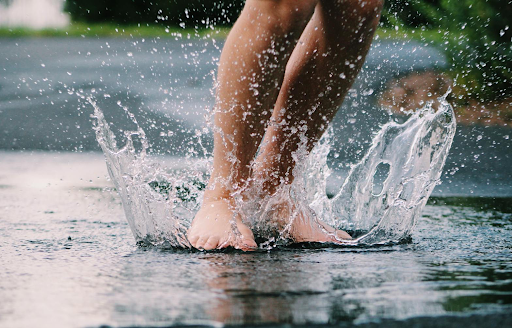 Bring Me Little Water, Silvy by Huddie Ledbetter (Leadbelly). Arranged for voices with body percussion by Moira Smiley Body Percussion Sequence by Evie Ladin Shot by Seamus Egan Edited by Ben Guzman. Huddie Ledbetter, (1888–1949) wrote Bring Me Little Water, Silvy, and recorded it with Anne Graham in 1950 for Folkways Records. Many artists since then have played, arranged and recorded this beloved song. Read more at Ordinary Women Doing Theological Things. Listen to another wonderful version here.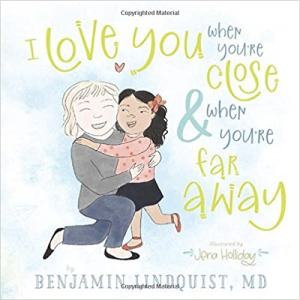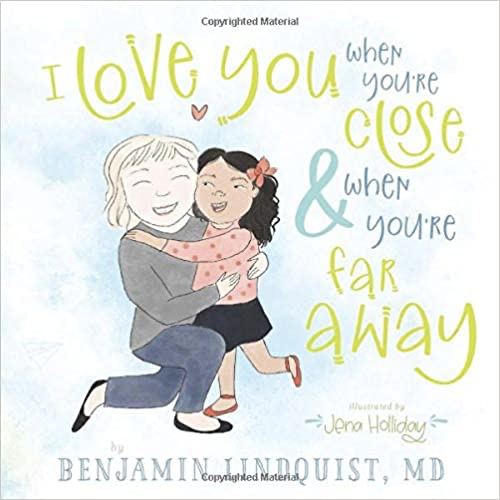 Love! Written by my friend, and Stanford Emergency Physician Ben Lundquist, with proceeds going to "Get Us PPE",  I Love You When You're Close and When You're Far Away is worth a read.  This rhyming children's book highlights the importance of staying safe during a global pandemic and understanding that love transcends all circumstances—even distance. Find it here on Amazon. Congrats, Ben!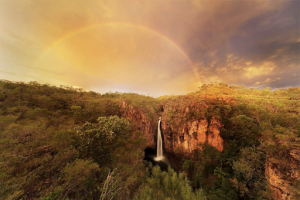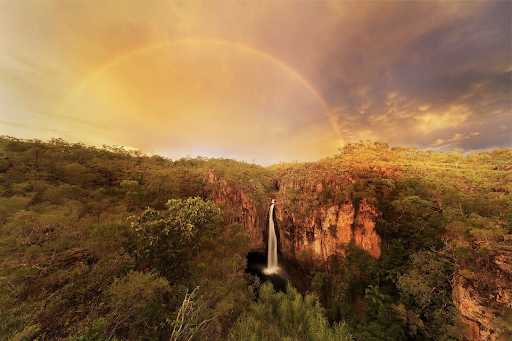 "Who is your friend? My friend's name is Litchy" (writes my friend, Danyelle Kelly). "I find that at this place my feet are the same as the dirt on the ground, as if they are linked and intertwined.My spirit soars at a special rock in front of the waterfall where I feel the divine completely present and all linking as one. Here at this friend's place all is one. I feel loved, scared, nourished and surprised". 

"This is a response to a stimulus from a group that I am part of where I was asked to provide a photo of a place which is very special to me among special places. One place from where I deeply connect, draw strength and feel deep belonging. I was asked to write two – three sentences about my relationship with this place and introduce this place by name as your friend. If you were asked to do this what place would you write about? What place do you deeply connect, draw strength and feel deep belonging?"
Read more about Litchfield National Park (Northern Territory, Australia) here.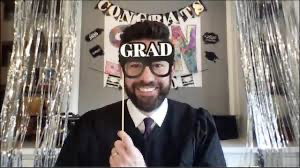 Graduates! Congratulations to the Class of 2020. John Krasinski highlights SOME GOOD NEWS around the world (including weather from Ryan Reynolds) and sends the class of 2020 off with advice from Oprah Winfrey, Steven Spielberg, Malala Yousafzai, and Jon Stewart. And thank you Samuel L. Jackson for the SGN dramatic re-enactment!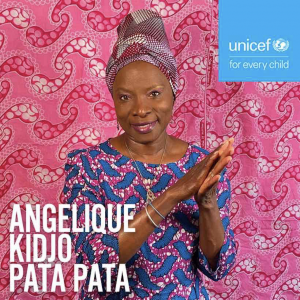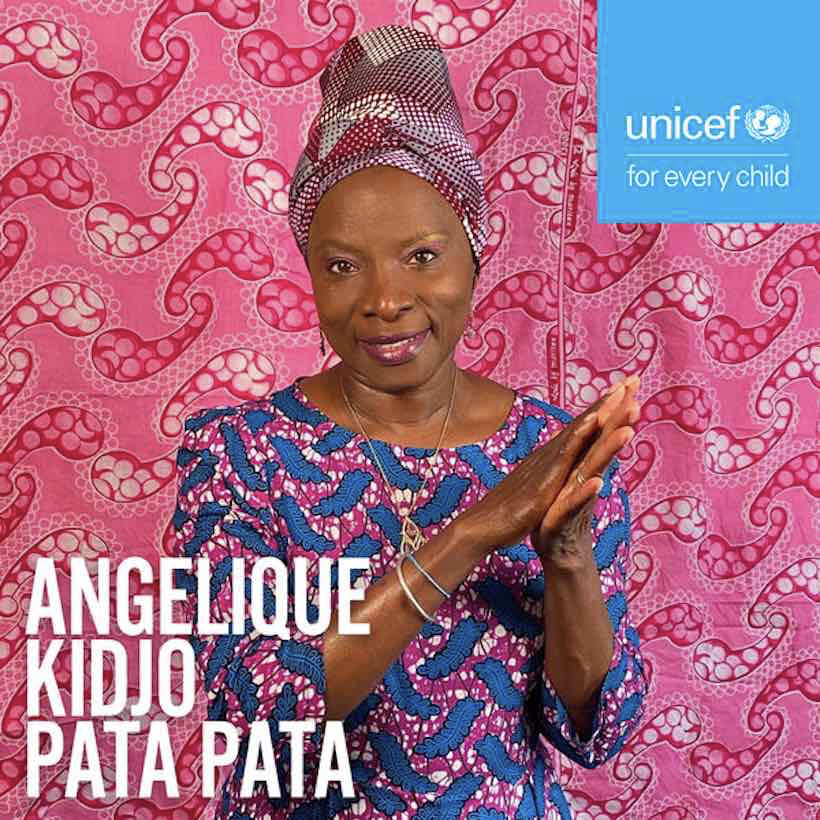 Enjoy The official music video of UNICEF Goodwill Ambassador Angélique Kidjo's "Pata Pata", a fresh take on Miriam Makeba's 1967 hit song. Once called the "world's most defiantly joyful song", "Pata Pata" has been re-recorded by Kidjo to spread information about COVID-19, with a focus on hundreds of millions of people in remote communities around the world.
A Letter from the Pandemic: "Am I enough? Is the cold shadow I cast across you and your loved ones enough? Only you…can choose to be the cure to the deeper sickness".  Watch this powerful video from the Global Wildlife Conservation asking about the future we now have the opportunity to choose for ourselves. #extinctionendshere
Enjoy some great videos from Joan Baez, Jerry Rice, Steve Young and other local celebrities to reinforce how we can still help each other out while we all stay at home. Thank you to San Mateo County Strong for building this website to allow people from San Mateo County and beyond to join the County's relief effort and make directed donations that will specifically benefit San Mateo County residents, small businesses and non-profits.
David Mathews' new song, "Singing From The Window"
Himalayas visible for the first time in decades as pollution levels drop!
Science brightening our path forward
Balcony Spirit: Hope in the Face of Coronavirus – in pictures
Singing Doctors on the Front Lines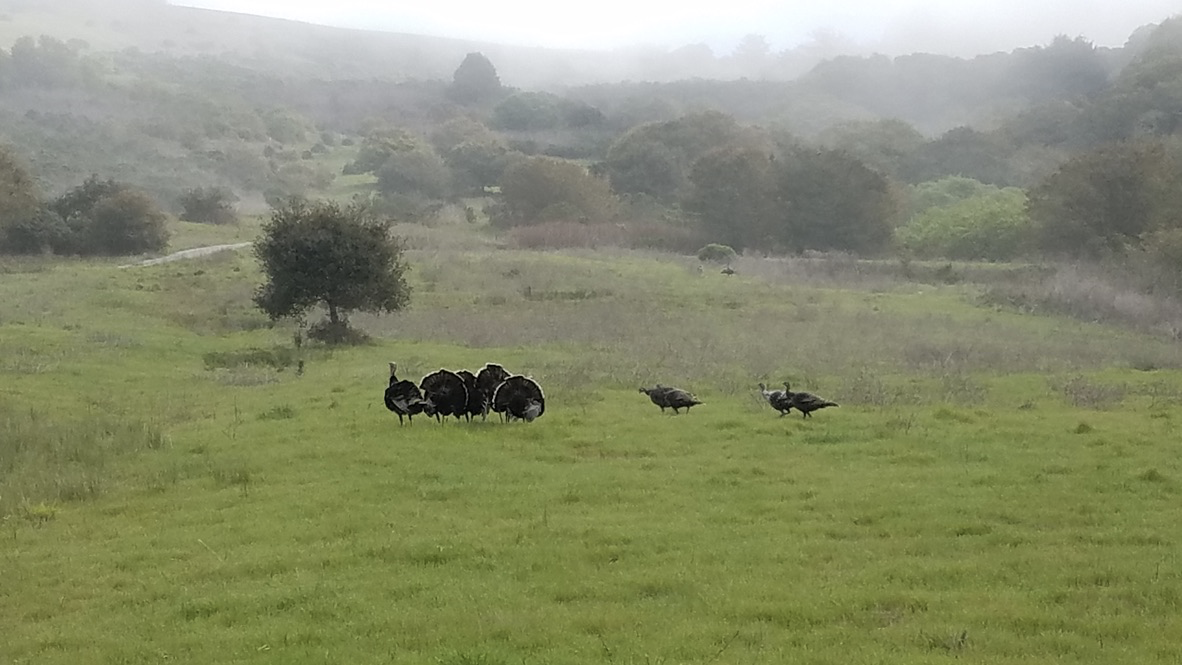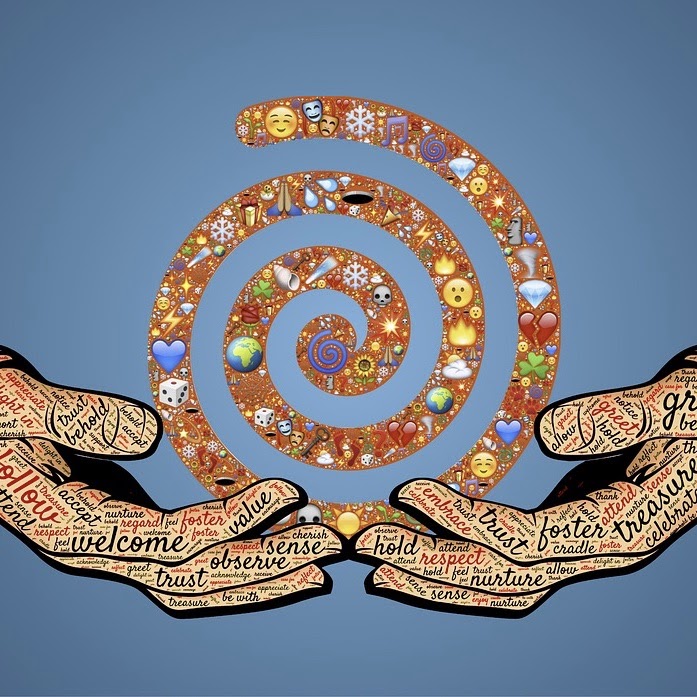 Grace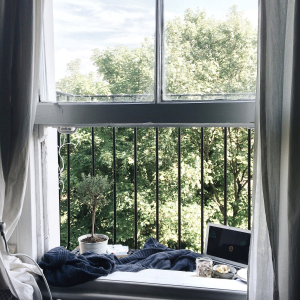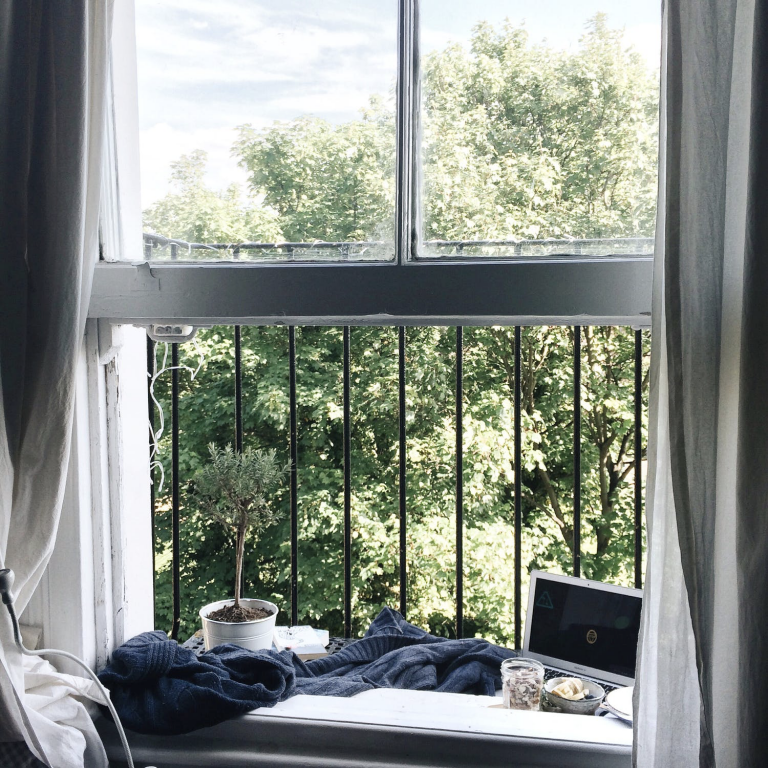 Don't Like The View From Your Window? Try Someone Else's. Maybe it's been awhile since you got out. Staying home during the coronavirus pandemic has meant your view has not changed. For months. Try a change of scenery — without going outside: Window Swap! Enjoy these 10 minute, HD video views from windows just like yours around the world. With sound!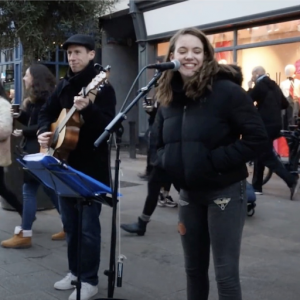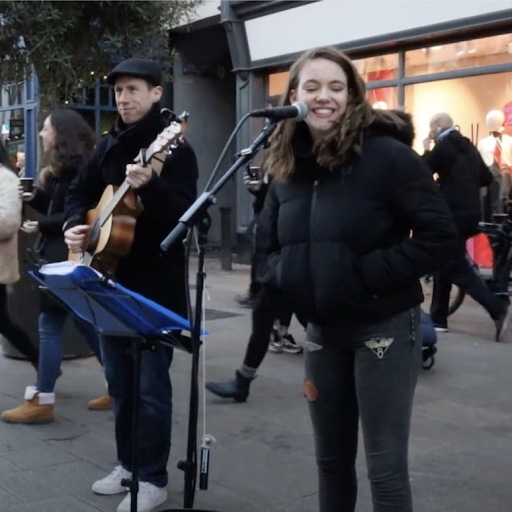 Perfect! You may not know of the young Irish singer Allie Sherlock, but this is worth a heart-lifting watch and listen (especially if you are a fan of Ed Sheeran, or if you speak Italian
). Enjoy!
Winter of Our Soul.  Please read here another wonderful musing by our friend Nirmala Devi Maa. She writes:
"During these summer months, most of us are experiencing a paradox in our lives. Without Covid, we would be swimming, hiking and sharing BBQ's. Our world would be outside in celebration of nature, warmth and family. Summer is the time for expansion of space, time, self and experience. Our bodies know this rhythm and ache for the freedom of summer.
However, held in tension with the Summers of past, our souls are in the Winter of their maturity. The soul travels in timelessness. Not tethered to external seasonality, or structure of daylight. It meanders across time zones, oceans and lifetimes. And yet, the soul has an inherent journey." Continue reading here.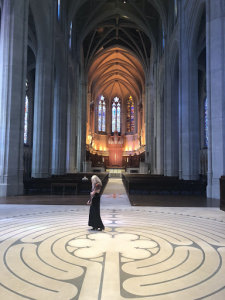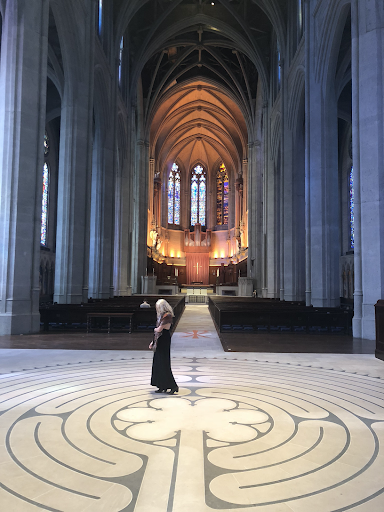 LABYRINTH. Have you ever "walked" a labyrinth? This is much more than following a concentric path towards a center point. With all of our current surrounding chaos, there has never been a better time to explore the labyrinth path. Throughout history and today, labyrinths are used as part of the practices of a variety of faith traditions and spiritualities. Labyrinths were common in Europe in the Middle Ages and walking them was part of popular culture. Recently, labyrinths have been rediscovered as a tool for Christian prayer and meditation. Labyrinths and mazes are often confused. When most people hear of a labyrinth they think of a maze. A labyrinth is not a maze. A maze is a puzzle to be solved. It has twists, turns and blind alleys. Labyrinths are sacred spaces that represent the intersection of humanity and the divine. Labyrinths represent a journey to our own centre and back again out into the world – this meandering path can be seen as the journey of life. It can also be viewed as a path of truth through the maze of choices that the world presents. Fascinating. And beautiful. Learn more about how to "walk a labyrinth" here.
Baby Beluga, Baby!  Oh, my, calling all (older) parents out there, Raffi's ear worm, "Baby Beluga" TURNS 40 this year.  Enjoy this version with Raffi AND YO YO MA (you know you've made it as a whale when Yo Yo Ma is paying attention), and, if interested, the Raffi store here.  PS: listen all the way through… 👍
Music! You know those times when you're in casual conversation with a friend and they say, "hey, I wrote some songs and made them into an EP"? Yeah, that doesn't happen to me too often either. So a big shout out to Alison Albers who recently dropped her album "Balboa" on Spotify! Give her new album a listen here, or find her on Spotify or Instagram. Dang. You go, girl!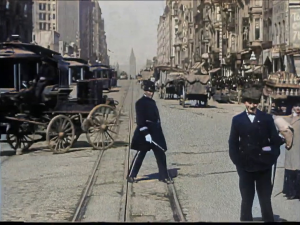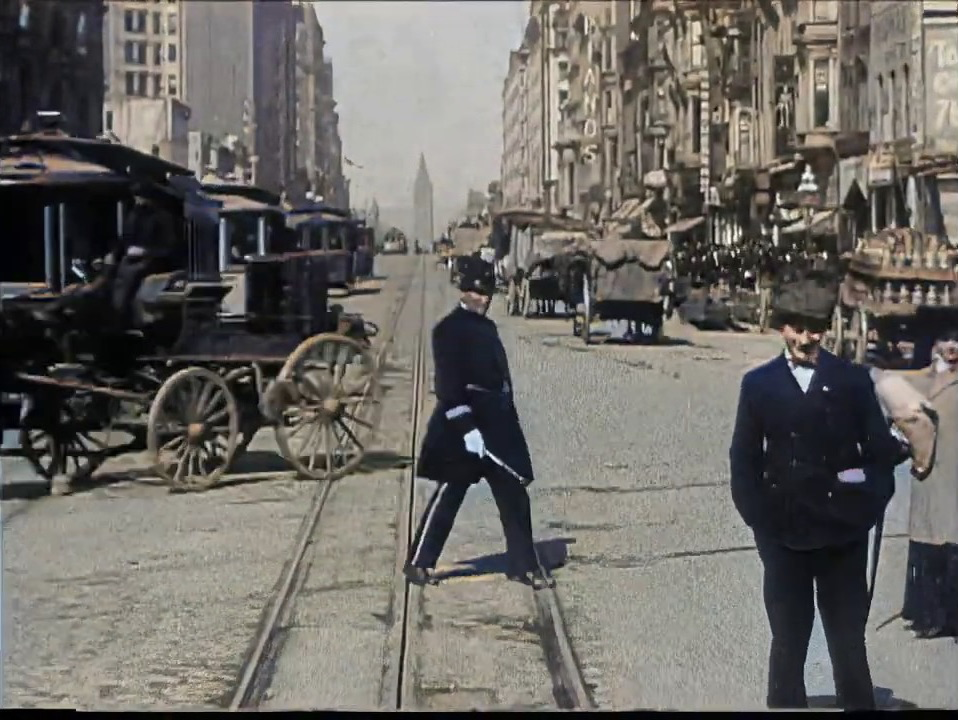 Market Street, San Francisco, April 14, 1906
Wow, check this out! Upscaled with neural networks, enjoy this trip down Market Street, San Francisco, 1906. This film was shot on April 14, 1906, just four days before the San Francisco earthquake and fire which killed an estimated 3 000 people and destroyed over 80% of the city of San Francisco. It was produced by: Harry, Herbert, Earle and Joe. Note this is actually a staged shoot, so it's not actual traffic from that time but still worth watching!
From basketball to breakdancing
Don't expect typical ballet in Hong Kong Ballet's 40th season film. The artists of the classical ballet company dance through a basketball court to the tune of Ravel's Boléro, before the shot cuts to city views filmed in Hong Kong. Dressed in neon and pastel colours, the dancers' movements are sharp and bold. Enjoy!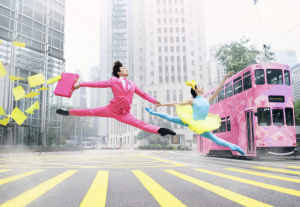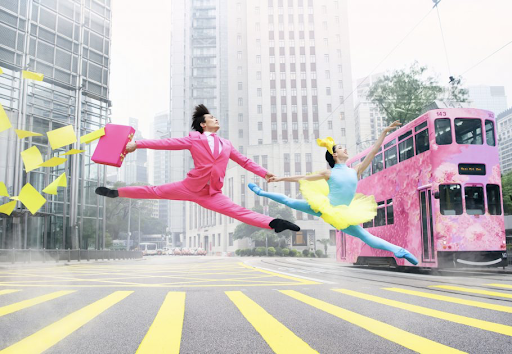 Moments of Grace
Please enjoy listening to this lovely piece by one of our Friends of TVD, titled appropriately enough, "Moments of Grace". Read more about KC and her work at the Compassion Institute here. Thank you, again, KC!


Compassion Institute Guided Meditations
More from KC: Free 45 minute guided meditations and interactive discussions around how to reduce stress or anxiety and improve human connection and purposeful action in a time of COVID-19.  Led by Thupten Jinpa every Friday.  People can register to participate here or just watch on Facebook LiveStream here.
Breathwork as Service  "I asked Spirit often, "How can I be of service to others while utilizing my skills and staying true to who I am?" The message came through that these unprecedented circumstances could invite creative, new ways of supporting others. I felt a calling to share the practice of breathwork. Breathwork, or conscious, controlled breathing, is something that could be accessible to anyone, anywhere".  Kate Coffey is certified in Advanced Spiritual Psychology and Integrative Body Psychotherapy. Learn more at The Truth in Beauty. Read more at Women Doing Theology.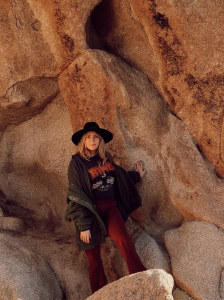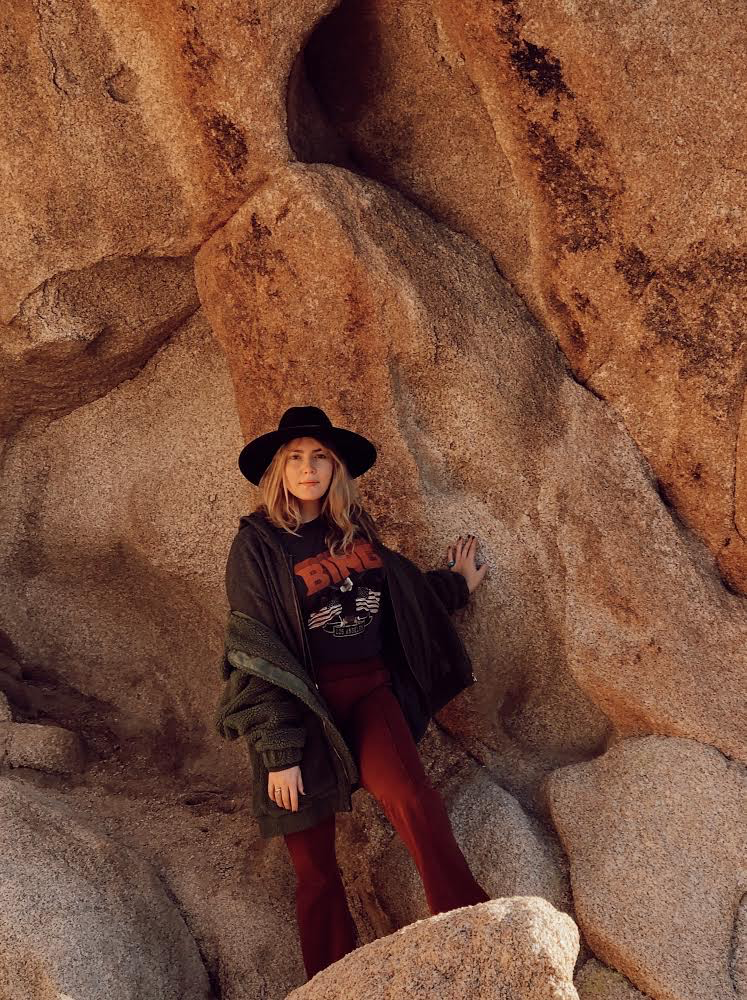 What is Your Essence?
Time. This has been both a friend and foe during this Pandemic. Consider using your time to explore, "What is your essence?", "What are your obstacles?", "What do you need to heal to transcend your obstacles?", a piece by Yajaira (Yaya) Morales.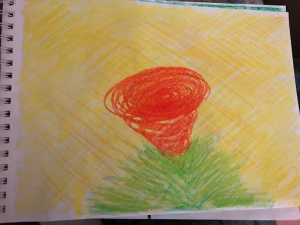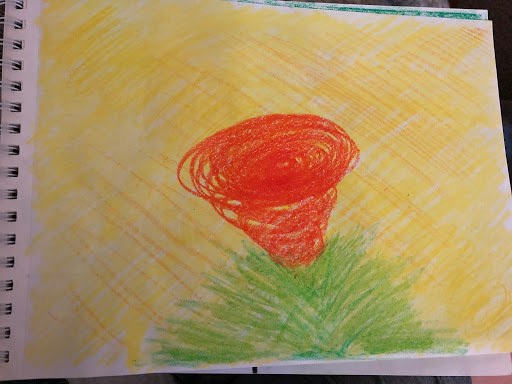 'Here in Spirit': An Oral History of Faith Amid the Pandemic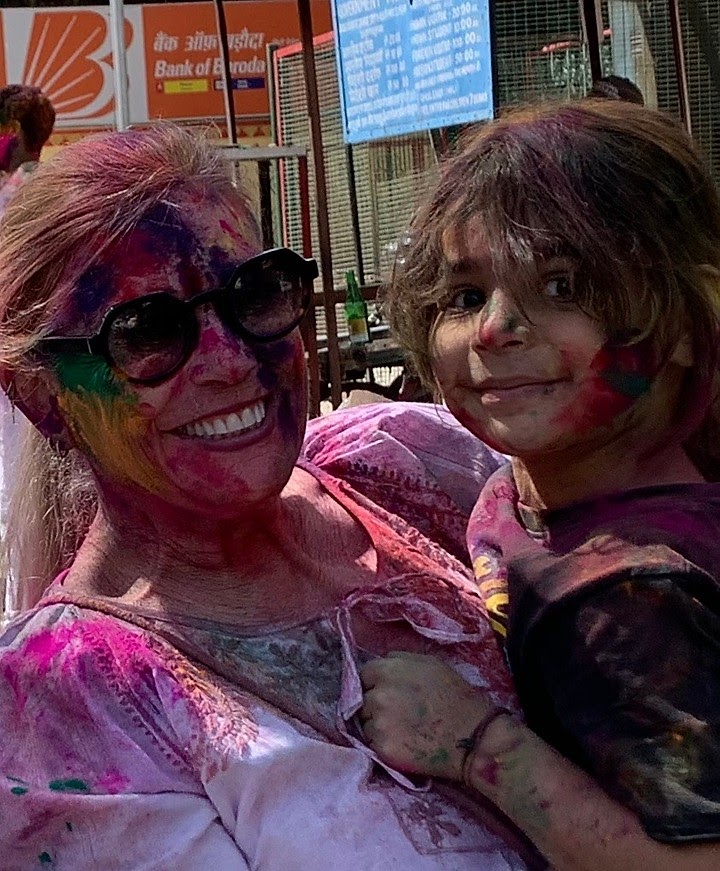 Two weeks ago, I was traversing India on my way back to the United States. 'The' virus was just gaining steam. It was still 'out there' not 'in here.' I stopped briefly in Udaipur, Rajasthan (north India) to experience Holi. One of the most popular annual festivals in India, Holi is the triumph of Good over Evil. The detailed description in the Vedas and Puranas depicts an entangled legend of good and evil in the kingdom of demon king Hiranuyakashyap. After the conquest over Evil, the play of the exuberant spirit is seen in the colorful tossing of colored powder onto one another. Children comb the streets looking for willing suspects, non locals are always good, as well as family and friends. In some villages, the play continues for days.
   How interesting that this festival would occur just as the virus was globally exploding. Just as Evil was taking the stage. There is always a response to Evil. How forceful and in what timing? Much has been communicated in the last days as to what might have been missed in the early stages, false communications and omissions in information. It is always true that when we scramble to abate fear we miss truths and markers.
   Now the question becomes how to handle what is here. What is our response? What is our willingness? What is our responsibility?
   This is both a global and an individual challenge. One can not help but to feel the ache for communities across the world, in our own backyard and in our own homes. I see this as a pulsating circle emanating from the center of me. I am responsible to take care of myself so that I can take care of those around me and then those further away from me. I am responsible to be as informed as possible without lingering on fearful outcomes. To be discerning and sensitive. It is possible for me to reach out daily to several friends and family members and check in. It is absolutely possible for me to have patience with my family and friends who are 'sheltering in place' with me. It is helpful to remember and remind others that 'we've got this." We have the intelligence and wherewithal to support one another and find conscious solutions.
   Each of us brings something to the table. Find your contribution and step into it. Nothing is insignificant. There are no small miracles. Every word and deed offered consciously contributes to the healing of the whole.
   By the way, I did not know this young girl with me in the photograph. She came to me with pink powder, took my face in her overflowing hands and blessed me on Holi. I could not help but to sweep her up and hug her, for in that moment she was the world at play and the triumph of Good over Evil.