hope
/hōp/
noun
      1. a feeling of expectation and desire for a certain thing to happen.
      2. a feeling of trust.

grace
/ɡrās/
noun
      1. simple elegance or refinement of movement.
      2. courteous goodwill.
Dear Village Doctor Family, Community, and those in need of reassurance, support and light: The Village Doctor team has been working hard on this website as a resource for you, our public, and I am proud of them, and this effort. But in doing so, in immersing ourselves day after day in the science, the global scene, our trusted institution's recommendations and our medical recommendations (based on a combined almost 80 years of clinical experience), it is clear that we needed something more. So I offer up this page I've titled "Hope and Grace," with the intent to lift your heart and broaden your spirit. Let us recognize the beauty in the human experience, even in this painful time we are experiencing. Find some escape, or perhaps even inspiration, in this ever growing collection of works and perspectives gathered from around the world. Maybe even joy.  Please contact me directly if you have come across something that has lifted your heart today.  Dr. Eric Weiss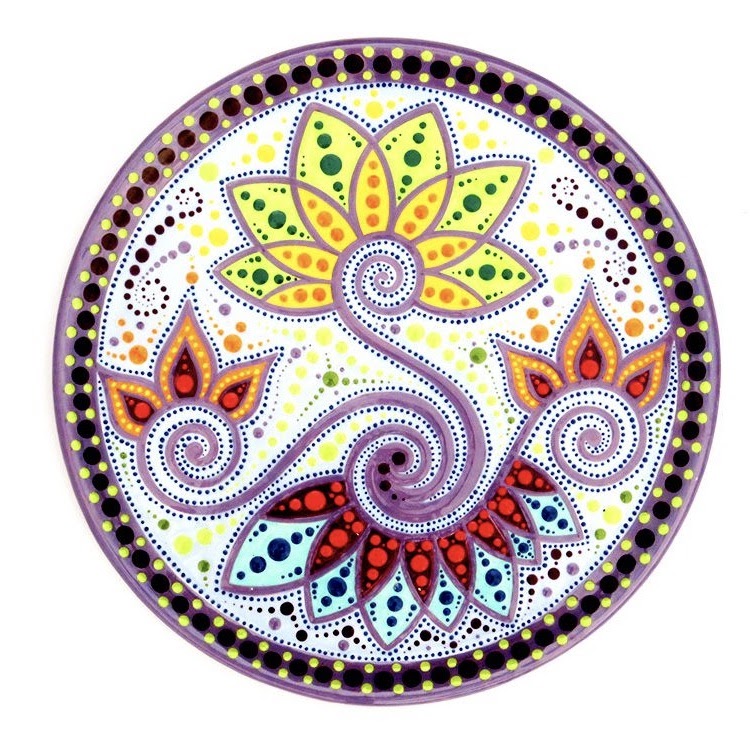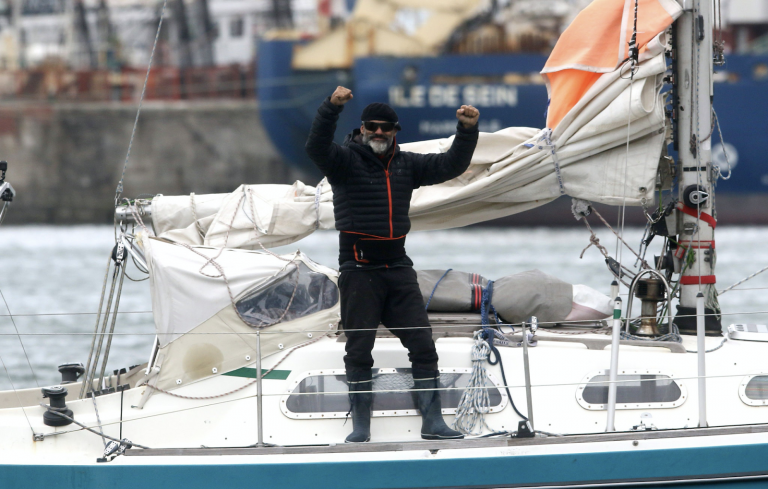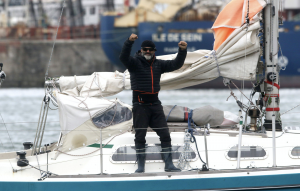 The bond between father and son (which resonates particularly with me these days). With flights banned, Juan Manuel Ballestero began his journey home the only way possible: He stepped aboard his small sailboat for what turned out to be an 85-day odyssey across the Atlantic. Read more here about his solo sailing trip across the Atlantic to see his father, aged 90.
Are you a "Hamilton" fan? Enjoy watching members of the original cast of Hamilton, along with the Roots, stage a virtual reunion to perform the musical's "Helpless" in support of Global Citizen's "Global Goal: Unite for Our Future". Turn up the volume and watch here!

"Did I Miss Anything?"  Daniel Thorson went into a silent retreat in mid-March, meditating through 75 coronavirus news cycles, Boris Johnson's hospitalization, social distancing and sourdough starter. Now he's catching up. Hard to imagine! Read his story here.

"If my words did glow with the gold of sunshine
And my tunes were played on the harp unstrung
Would you hear my voice come through the music
Would you hold it near as it were your own?"
Playing For Change (PFC) is a movement created to inspire and connect the world through music, born from the shared belief that music has the power to break down boundaries and overcome distances between people. PFC is  proud to share with you "Ripple", this Song Around The World in honor of the Grateful Dead's 50th anniversary. As Jerry Garcia said, "Let there be songs to fill the air…"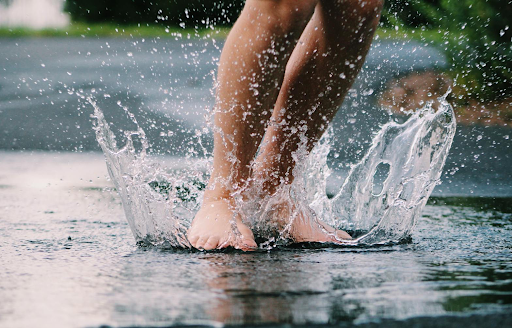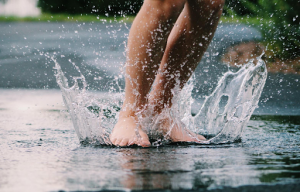 Bring Me Little Water, Silvy by Huddie Ledbetter (Leadbelly). Arranged for voices with body percussion by Moira Smiley Body Percussion Sequence by Evie Ladin Shot by Seamus Egan Edited by Ben Guzman. Huddie Ledbetter, (1888–1949) wrote Bring Me Little Water, Silvy, and recorded it with Anne Graham in 1950 for Folkways Records. Many artists since then have played, arranged and recorded this beloved song. Read more at Ordinary Women Doing Theological Things. Listen to another wonderful version here.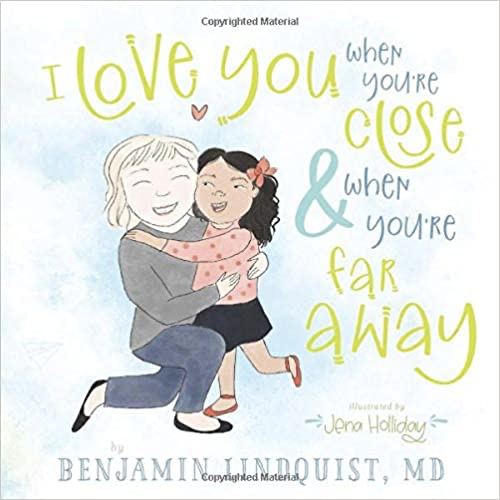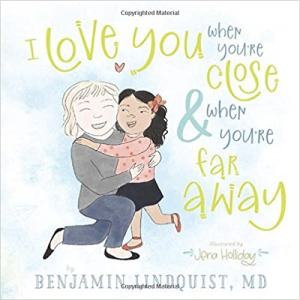 Love! Written by my friend, and Stanford Emergency Physician Ben Lundquist, with proceeds going to "Get Us PPE",  I Love You When You're Close and When You're Far Away is worth a read.  This rhyming children's book highlights the importance of staying safe during a global pandemic and understanding that love transcends all circumstances—even distance. Find it here on Amazon. Congrats, Ben!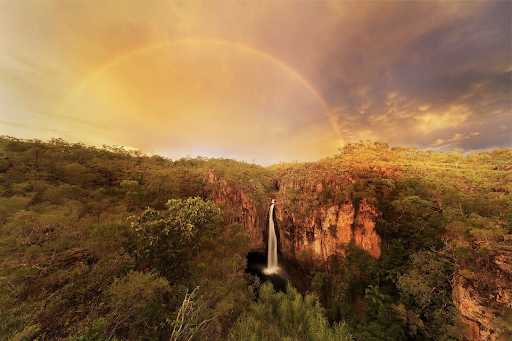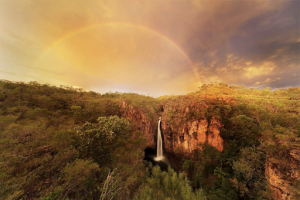 "Who is your friend? My friend's name is Litchy" (writes my friend, Danyelle Kelly). "I find that at this place my feet are the same as the dirt on the ground, as if they are linked and intertwined.My spirit soars at a special rock in front of the waterfall where I feel the divine completely present and all linking as one. Here at this friend's place all is one. I feel loved, scared, nourished and surprised". 

"This is a response to a stimulus from a group that I am part of where I was asked to provide a photo of a place which is very special to me among special places. One place from where I deeply connect, draw strength and feel deep belonging. I was asked to write two – three sentences about my relationship with this place and introduce this place by name as your friend. If you were asked to do this what place would you write about? What place do you deeply connect, draw strength and feel deep belonging?"
Read more about Litchfield National Park (Northern Territory, Australia) here.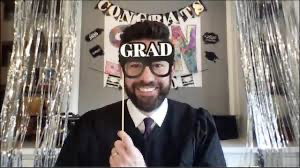 Graduates! Congratulations to the Class of 2020. John Krasinski highlights SOME GOOD NEWS around the world (including weather from Ryan Reynolds) and sends the class of 2020 off with advice from Oprah Winfrey, Steven Spielberg, Malala Yousafzai, and Jon Stewart. And thank you Samuel L. Jackson for the SGN dramatic re-enactment!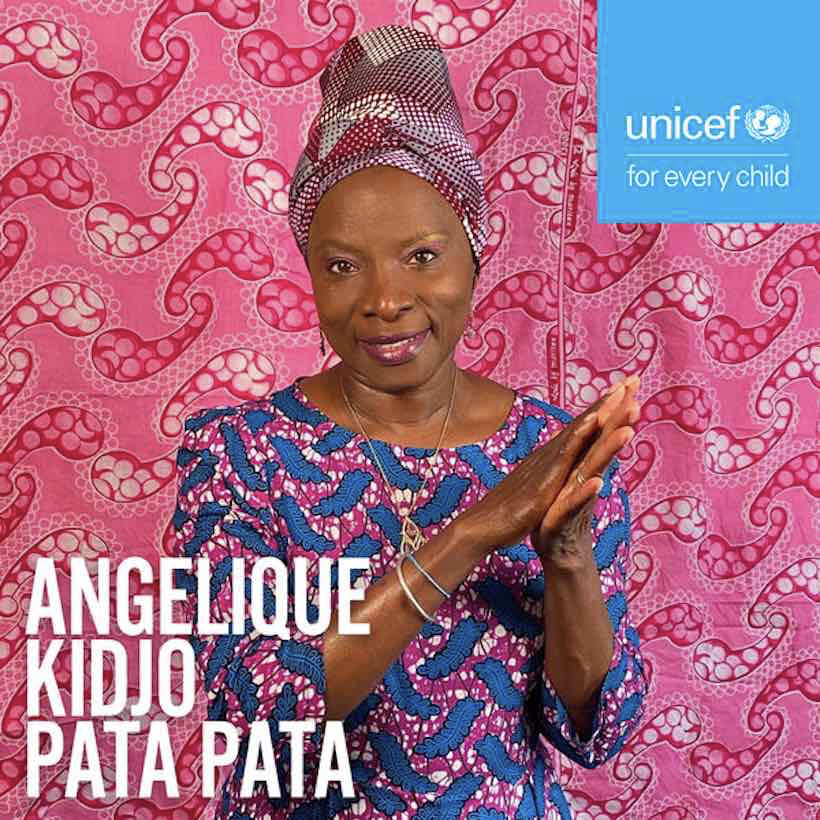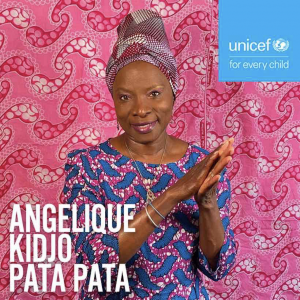 Enjoy The official music video of UNICEF Goodwill Ambassador Angélique Kidjo's "Pata Pata", a fresh take on Miriam Makeba's 1967 hit song. Once called the "world's most defiantly joyful song", "Pata Pata" has been re-recorded by Kidjo to spread information about COVID-19, with a focus on hundreds of millions of people in remote communities around the world.
A Letter from the Pandemic: "Am I enough? Is the cold shadow I cast across you and your loved ones enough? Only you…can choose to be the cure to the deeper sickness".  Watch this powerful video from the Global Wildlife Conservation asking about the future we now have the opportunity to choose for ourselves. #extinctionendshere
Enjoy some great videos from Joan Baez, Jerry Rice, Steve Young and other local celebrities to reinforce how we can still help each other out while we all stay at home. Thank you to San Mateo County Strong for building this website to allow people from San Mateo County and beyond to join the County's relief effort and make directed donations that will specifically benefit San Mateo County residents, small businesses and non-profits.
David Mathews' new song, "Singing From The Window"
Himalayas visible for the first time in decades as pollution levels drop!
Science brightening our path forward
Balcony Spirit: Hope in the Face of Coronavirus – in pictures
Singing Doctors on the Front Lines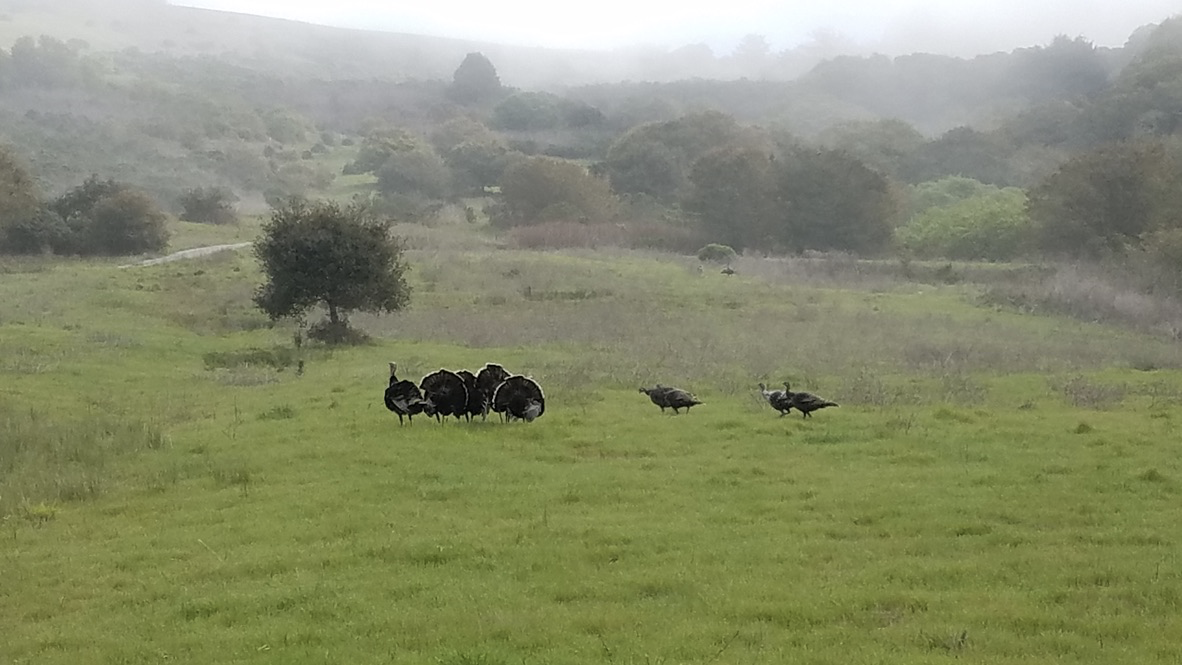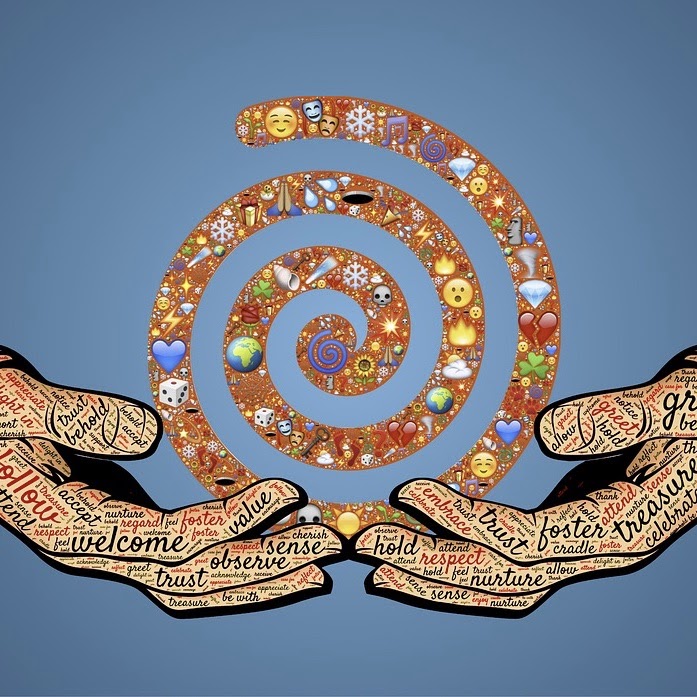 Grace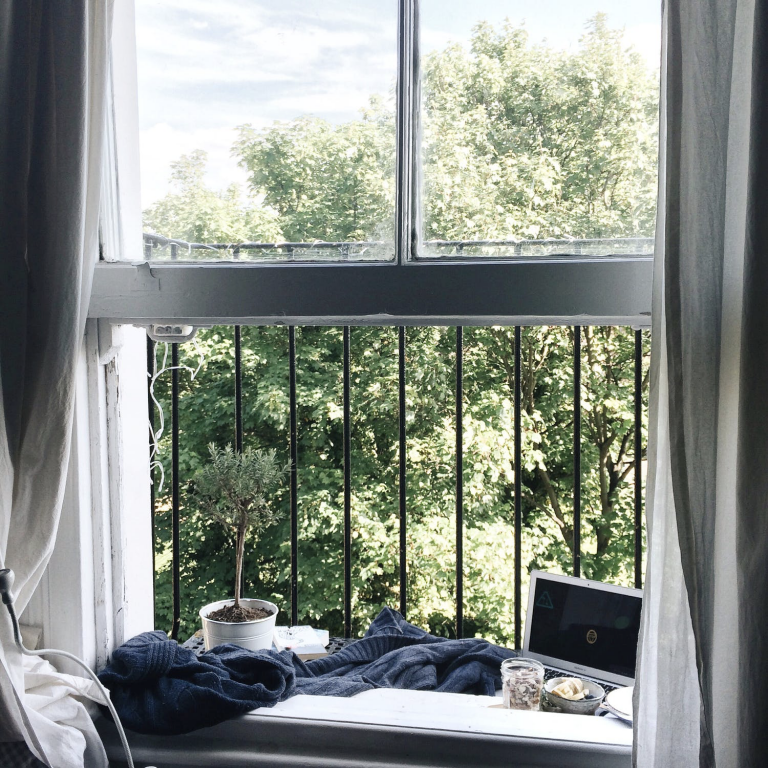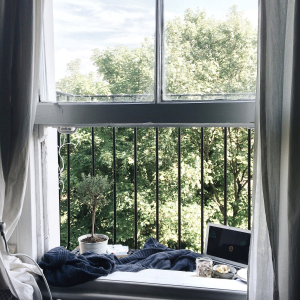 Don't Like The View From Your Window? Try Someone Else's. Maybe it's been awhile since you got out. Staying home during the coronavirus pandemic has meant your view has not changed. For months. Try a change of scenery — without going outside: Window Swap! Enjoy these 10 minute, HD video views from windows just like yours around the world. With sound!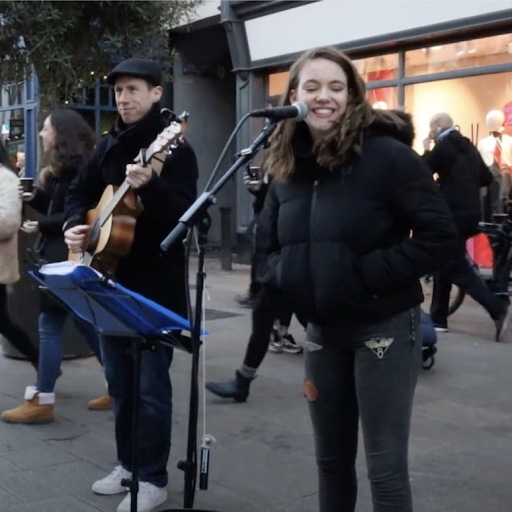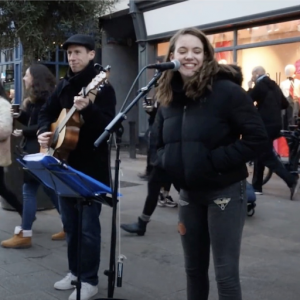 Perfect! You may not know of the young Irish singer Allie Sherlock, but this is worth a heart-lifting watch and listen (especially if you are a fan of Ed Sheeran, or if you speak Italian
). Enjoy!
Winter of Our Soul.  Please read here another wonderful musing by our friend Nirmala Devi Maa. She writes:
"During these summer months, most of us are experiencing a paradox in our lives. Without Covid, we would be swimming, hiking and sharing BBQ's. Our world would be outside in celebration of nature, warmth and family. Summer is the time for expansion of space, time, self and experience. Our bodies know this rhythm and ache for the freedom of summer.
However, held in tension with the Summers of past, our souls are in the Winter of their maturity. The soul travels in timelessness. Not tethered to external seasonality, or structure of daylight. It meanders across time zones, oceans and lifetimes. And yet, the soul has an inherent journey." Continue reading here.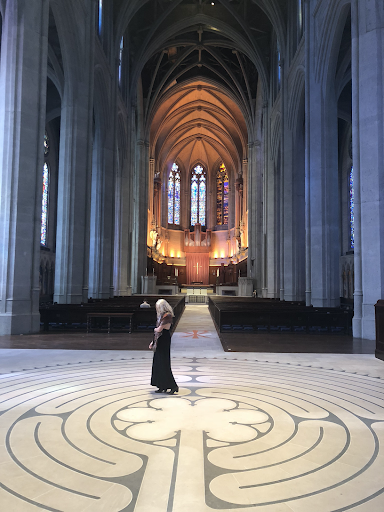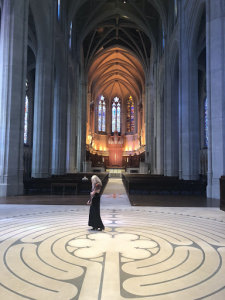 LABYRINTH. Have you ever "walked" a labyrinth? This is much more than following a concentric path towards a center point. With all of our current surrounding chaos, there has never been a better time to explore the labyrinth path. Throughout history and today, labyrinths are used as part of the practices of a variety of faith traditions and spiritualities. Labyrinths were common in Europe in the Middle Ages and walking them was part of popular culture. Recently, labyrinths have been rediscovered as a tool for Christian prayer and meditation. Labyrinths and mazes are often confused. When most people hear of a labyrinth they think of a maze. A labyrinth is not a maze. A maze is a puzzle to be solved. It has twists, turns and blind alleys. Labyrinths are sacred spaces that represent the intersection of humanity and the divine. Labyrinths represent a journey to our own centre and back again out into the world – this meandering path can be seen as the journey of life. It can also be viewed as a path of truth through the maze of choices that the world presents. Fascinating. And beautiful. Learn more about how to "walk a labyrinth" here.
Baby Beluga, Baby!  Oh, my, calling all (older) parents out there, Raffi's ear worm, "Baby Beluga" TURNS 40 this year.  Enjoy this version with Raffi AND YO YO MA (you know you've made it as a whale when Yo Yo Ma is paying attention), and, if interested, the Raffi store here.  PS: listen all the way through… 👍
Music! You know those times when you're in casual conversation with a friend and they say, "hey, I wrote some songs and made them into an EP"? Yeah, that doesn't happen to me too often either. So a big shout out to Alison Albers who recently dropped her album "Balboa" on Spotify! Give her new album a listen here, or find her on Spotify or Instagram. Dang. You go, girl!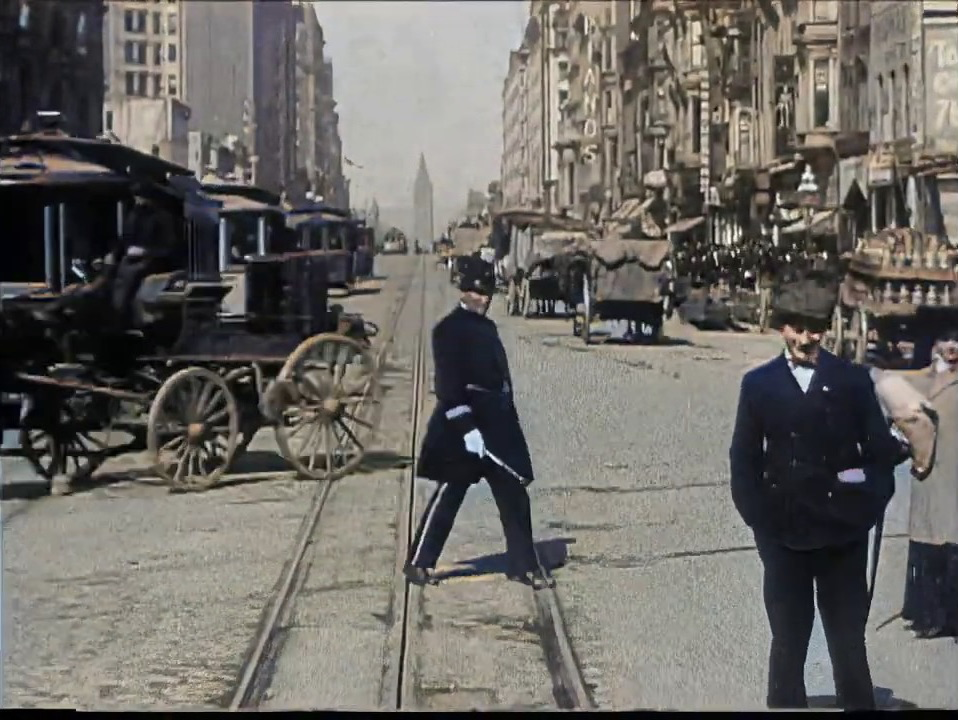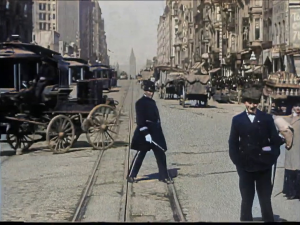 Market Street, San Francisco, April 14, 1906
Wow, check this out! Upscaled with neural networks, enjoy this trip down Market Street, San Francisco, 1906. This film was shot on April 14, 1906, just four days before the San Francisco earthquake and fire which killed an estimated 3 000 people and destroyed over 80% of the city of San Francisco. It was produced by: Harry, Herbert, Earle and Joe. Note this is actually a staged shoot, so it's not actual traffic from that time but still worth watching!
From basketball to breakdancing
Don't expect typical ballet in Hong Kong Ballet's 40th season film. The artists of the classical ballet company dance through a basketball court to the tune of Ravel's Boléro, before the shot cuts to city views filmed in Hong Kong. Dressed in neon and pastel colours, the dancers' movements are sharp and bold. Enjoy!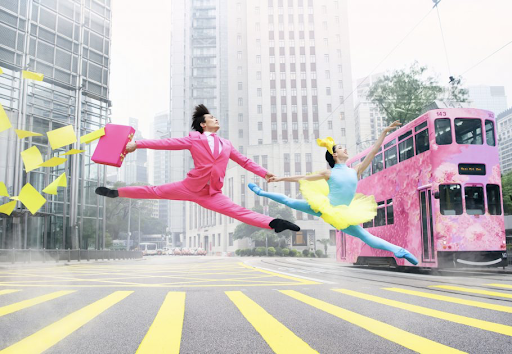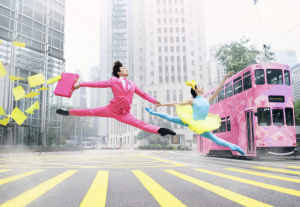 Moments of Grace
Please enjoy listening to this lovely piece by one of our Friends of TVD, titled appropriately enough, "Moments of Grace". Read more about KC and her work at the Compassion Institute here. Thank you, again, KC!


Compassion Institute Guided Meditations
More from KC: Free 45 minute guided meditations and interactive discussions around how to reduce stress or anxiety and improve human connection and purposeful action in a time of COVID-19.  Led by Thupten Jinpa every Friday.  People can register to participate here or just watch on Facebook LiveStream here.
Breathwork as Service  "I asked Spirit often, "How can I be of service to others while utilizing my skills and staying true to who I am?" The message came through that these unprecedented circumstances could invite creative, new ways of supporting others. I felt a calling to share the practice of breathwork. Breathwork, or conscious, controlled breathing, is something that could be accessible to anyone, anywhere".  Kate Coffey is certified in Advanced Spiritual Psychology and Integrative Body Psychotherapy. Learn more at The Truth in Beauty. Read more at Women Doing Theology.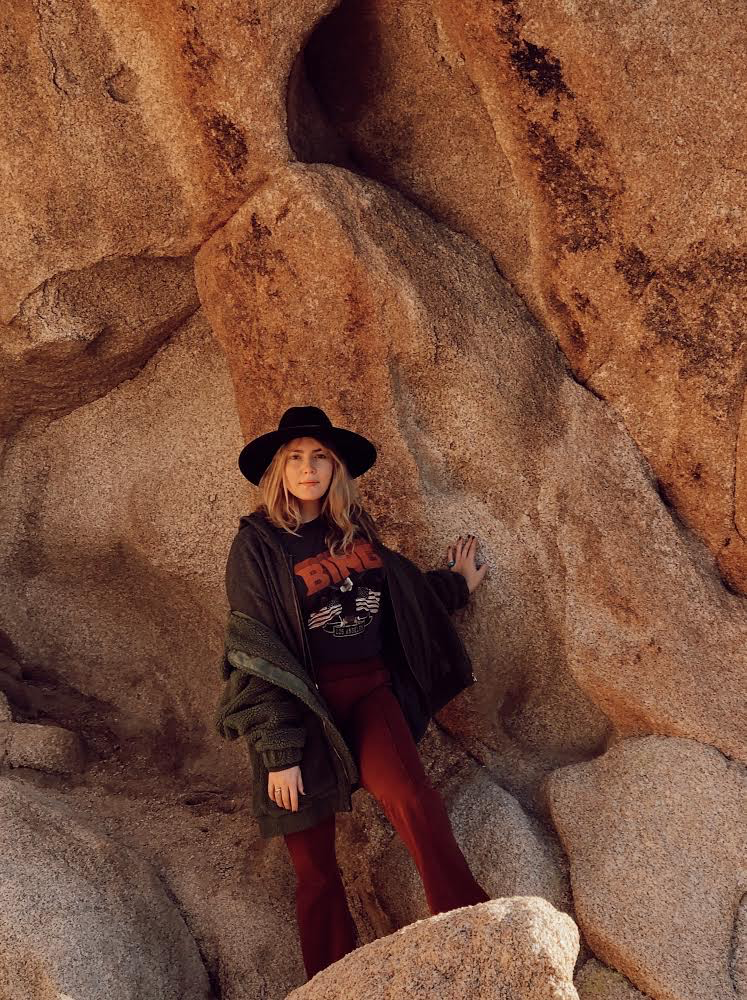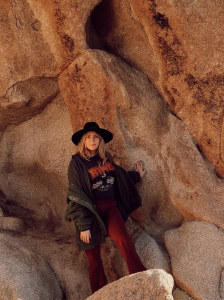 What is Your Essence?
Time. This has been both a friend and foe during this Pandemic. Consider using your time to explore, "What is your essence?", "What are your obstacles?", "What do you need to heal to transcend your obstacles?", a piece by Yajaira (Yaya) Morales.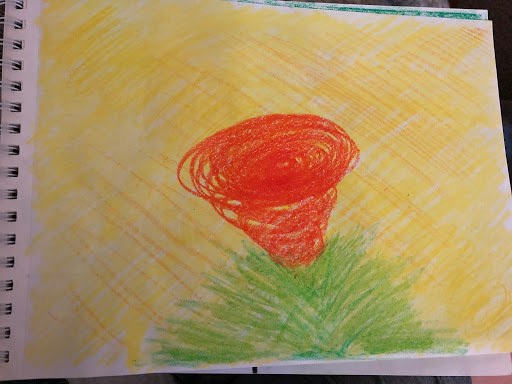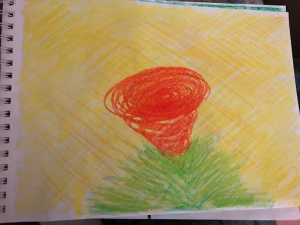 'Here in Spirit': An Oral History of Faith Amid the Pandemic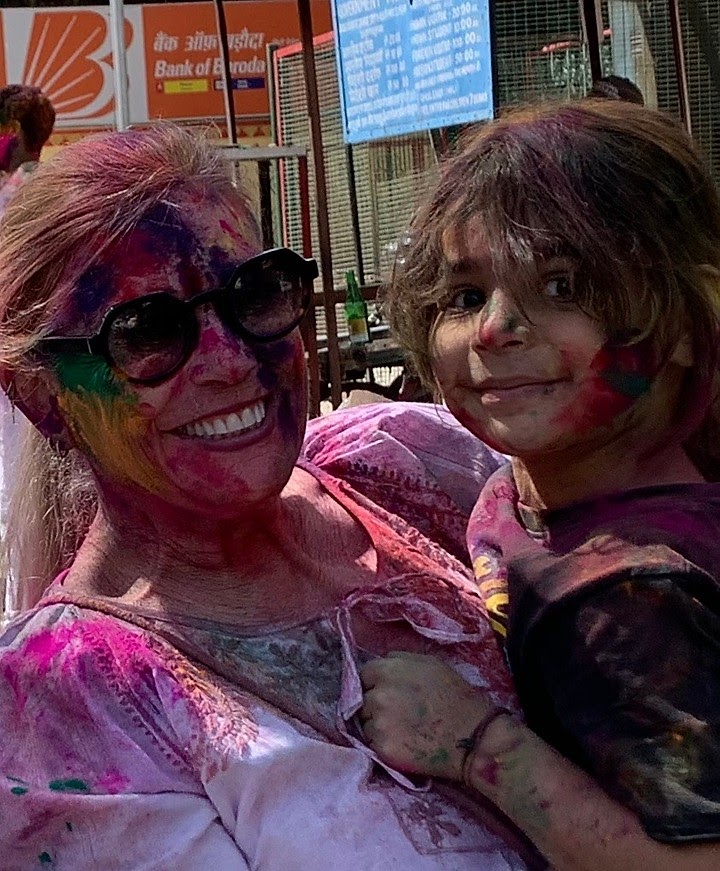 Two weeks ago, I was traversing India on my way back to the United States. 'The' virus was just gaining steam. It was still 'out there' not 'in here.' I stopped briefly in Udaipur, Rajasthan (north India) to experience Holi. One of the most popular annual festivals in India, Holi is the triumph of Good over Evil. The detailed description in the Vedas and Puranas depicts an entangled legend of good and evil in the kingdom of demon king Hiranuyakashyap. After the conquest over Evil, the play of the exuberant spirit is seen in the colorful tossing of colored powder onto one another. Children comb the streets looking for willing suspects, non locals are always good, as well as family and friends. In some villages, the play continues for days.
   How interesting that this festival would occur just as the virus was globally exploding. Just as Evil was taking the stage. There is always a response to Evil. How forceful and in what timing? Much has been communicated in the last days as to what might have been missed in the early stages, false communications and omissions in information. It is always true that when we scramble to abate fear we miss truths and markers.
   Now the question becomes how to handle what is here. What is our response? What is our willingness? What is our responsibility?
   This is both a global and an individual challenge. One can not help but to feel the ache for communities across the world, in our own backyard and in our own homes. I see this as a pulsating circle emanating from the center of me. I am responsible to take care of myself so that I can take care of those around me and then those further away from me. I am responsible to be as informed as possible without lingering on fearful outcomes. To be discerning and sensitive. It is possible for me to reach out daily to several friends and family members and check in. It is absolutely possible for me to have patience with my family and friends who are 'sheltering in place' with me. It is helpful to remember and remind others that 'we've got this." We have the intelligence and wherewithal to support one another and find conscious solutions.
   Each of us brings something to the table. Find your contribution and step into it. Nothing is insignificant. There are no small miracles. Every word and deed offered consciously contributes to the healing of the whole.
   By the way, I did not know this young girl with me in the photograph. She came to me with pink powder, took my face in her overflowing hands and blessed me on Holi. I could not help but to sweep her up and hug her, for in that moment she was the world at play and the triumph of Good over Evil.