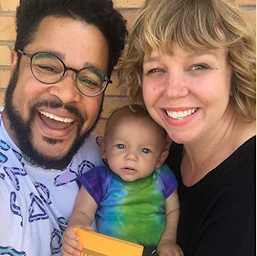 I want to give a big shout out an important book entitled How Your Story Can Set You Free, written by Heather Box and Julian Mocine-McQueen. Heather is the niece of a very good friend, who writes that How Your Story Can Set You Free is an important little book that empowers people to tell their personal story in service of a bigger goal—like changing attitudes, breaking stigma, supporting critically important causes, fighting for equality and freedom, or just to connect better with family and friends. Heather's aunt Robina writes,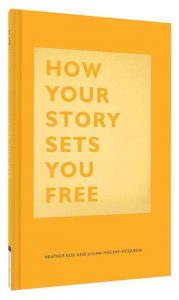 "The next few days are critically important for the book, as it's key to boost it up Amazon's list of new releases. I know many people will want to buy it at a local bookstore and we're all about supporting local businesses. But if you're willing to get it on Amazon in the next few days, that will really help our efforts to have a big, powerful book launch. I really believe in the work that the book teaches: identifying your foundational values and then telling your personal story to connect with audiences. I've used the technique myself most recently in an effort to bring attention and funding to UCLA's Depression Grand Challenge, which is working to find solutions and treatments for depression. After I speak, whether it's to 10 people or 50 people, someone always comes up to me with tears in their eyes, thanking me for bringing up the hurt they, too, have felt in helping a family member deal with depression, anxiety or drug addiction. 
I really believe in the idea of the book that your story sets you free. It also may help others to lead a better, more positive life. By sharing your wisdom, you can make someone else's life (and maybe a lot of people's lives) better and more worth living. The organization behind the book, Million Person Project, helps people identify their values and then tell their personal story to influence people. They've worked with more than 1,500 people from 67 different countries—from artists and authors and teachers to climate warriors and drug addicts on the streets of Philadelphia and prisoners in Oregon and Pennsylvania. The work has the power to transform and put a lot more honesty and love out into the world. 
Here's a link to the book: How Your Story Can Set You Free. I hope you'll consider getting yourself a copy and trying out the methods of connecting with people in an authentic, meaningful way."
Thank you, Robina, for sharing Heather's (and your!) important work!